中国独立电影:现况与挑战
Independent Chinese Cinema: Present and Future Challenges
Date 日期 / Time 时间: Sunday, 1 May, 4.00pm 5月1日,下午4.00时
Duration 活动时长: 1.5 hours 一小时半
地点 Venue: 奥登剧场 Oldham Theatre
地址 Address: 1 Canning Rise, Singapore 179868
电影节相关影片 Related Films
《妈妈和七日时间》、新疆短篇集、西藏与新疆、上海电影学院短片集
Mama; Xinjiang Shorts; Tibet and Xinjiang Shorts; Shanghai Film Academy Shorts
主持人 Moderator: 符诗专 FOO Tee Tuan
电影节论坛入场免费,只需事先在https://scff.peatix.com报名。
Admission to Festival Forum is free with registration on https://scff.peatix.com.
2020年中国以19.3亿美元超越美国的19.2亿美元累计票房成为世界最大的电影市场。在电影产业越来越蓬勃的中国,独立电影是个怎么样的存在?有多少人是为了拍主流电影而不得先走这条电影之路?又有多少人是为了保有创作的独立自主而坚持走这条不归路?中国独立电影有那些特色?有哪些人在关注它?又在哪里看得到这些作品?这场座谈会从创作、策展和发行这三个方向来看中国独立电影的现况与挑战。
In 2020, China surpassed the United States by USD$10mil to become the world's largest film market. What is the role of independent film in China, where the film industry is booming? How many filmmakers are forced into this route in order to make it into mainstream filmmaking?
How many filmmakers would insist on this road of no return in order to maintain creative independence? What are the characteristics of Chinese independent films? Who are their ardent followers? Where can we view such works? This panel discussion examines the current situation and challenges of Chinese independent films from three perspectices : creation, curation, and distribution.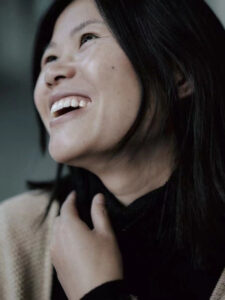 出生于重庆,李冬梅2002年毕业于四川外国语大学英美文学专业,2015年在澳大利亚墨尔本大学维多利亚艺术学院完成故事片导演专业的学习。李冬梅2016年在北京电影学院文学系学习剧本创作,目前于上海温哥华电影学院担任电影制作专业讲师。作为影像创作者,李冬梅一直试图在电影里寻求一种超越语言、文字和概念的自由。她执着于讲述生命里私密的个人记忆,希望通过自身经历,在人类存在的广阔画面里呈现个体细微的存在。
LI Dongmei was born in a rural village in Chongqing Province, China. After finishing middle school in Futian, she went to SISU (Sichuan International Studies University) to study English and American literature.
She worked as an English teacher in middle school before starting film studies at the Victorian College of the Arts at Melbourne University. She then returned to China, and after doing some small film jobs for Chinese companies and directing several shorts, she started planning her first feature film.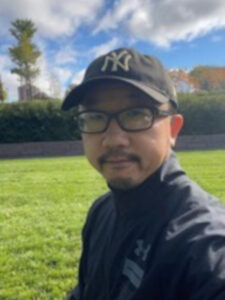 肖博 Cliff XIAO
短片惊叹号:新疆短篇集 Chinese Shorts Cuts: Xinjiang Shorts
纪录短片集:西藏与新疆 Documentary Shorts: Tibet and Xinjiang Shorts
肖博,博士,影迷,CathayPlay 策展人,致力于在全球推广华语独立电影。CathayPlay希望通过建⽴在线电影播放平台,致⼒于发⾏和推⼴华语独⽴电影,与全球观众接轨。 CathayPlay主张独⽴精神,以创作⼈为本的模式,呈现更多独具艺术价值、直⾯社会的作品,口号是:WATCH DIFFERENT。https://www.CathayPlay.com
Dr. Cliff XIAO Bo is Curator at CathayPlay, a streaming platform which aims to promote Chinese independent films. Through CathayPlay, Dr Xiao and his team advocate the spirit of independence, and promote respect for director-centered style of filmmaking. They also aim to discover more films merging arthouse style with social commentaries. WATCH DIFFERENT is the slogan of CathayPlay. https://www.cathayplay.com/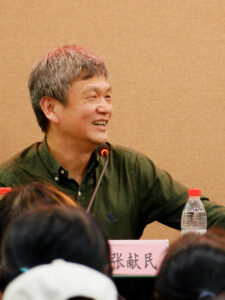 张献民 ZHANG Xianmin
电影节讲座:中国独立电影:现况与挑战
Independent Chinese Cinema: Present and Future Challenges
张献民为中国大陆北京电影学院教授,曾任中国独立图像年度展组委会主席。张献民2005年参演娄烨导演的《颐和园》,该片入围第59届戛纳影展主竞赛;2015年,任毕赣处女作《路边野餐》艺术顾问,电影先后获得洛迦诺国际电影节、金马奖等奖项。
The multi-talented and highly regarded Professor ZHANG Xianmin is a producer, director, curator, writer and actor, active across many areas of the film industry. As a professor at the prestigious Beijing Film Academy, Xianmin teaches screen writing and documentary filmmaking and occasionally French cinema and absurdist theatre.
Xianmin has produced and co-produced many features, including Old Dog (2011), which saw Sonthar Gyal nominated for the 2011 APSA for Achievement in Cinematography. His acting credits include Rain Clouds Over Wushan (1996), Summer Palace (2006), Missing and Raised from Dust (2007), which he also wrote. Xianmin has also been a juror at more than a dozen international film festivals and served as Jury President of One Foundation Video Festival in 2012 and 2013. He organizes and programmes the China Independent Film Festival (CIFF) and Chinese indie cinema events around the world.