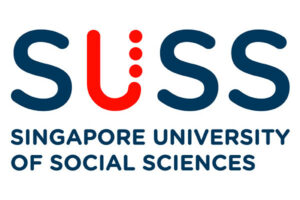 新跃社科大学 SINGAPORE UNIVERSITY OF SOCIAL SCIENCES
新跃社科大学(简称跃大)的使命为提倡终身学习及通过社会科学改善民生。跃大秉持着3H的教育理念来栽培学生和校友,帮助他们发挥最大的潜能。3H指的是具备实践知识的专业思维(Head)、关怀社会的爱心(Heart)及终身学习的常态(Habit)。
跃大提供逾90门本科及以上的全日制和兼读制课程,并以灵活及跨学科的模式授课,有无社会与工作经验的学生皆宜。跃大也提供一系列的持续教育和培训课程,协助专业人士提升自己。详情请参阅大学网站 www.suss.edu.sg。
Singapore University of Social Sciences (SUSS) is a university with a rich heritage in inspiring lifelong education and transforming society through social sciences. We develop students and alumni to be work-ready and work-adaptive, aspiring to reach their full potential, through our 3H's education philosophy – 'Head' for professional competency with applied knowledge, 'Heart' for social awareness of the needs of the society, and 'Habit' for passion towards lifelong learning.
We offer more than 90 undergraduate and graduate programmes, available in full- and part-time study modes which are flexible, modular and inter-disciplinary, catering to both fresh school leavers and adult learners. SUSS also offers a broad range of continuing education and training modular courses for the professional skills upgrading of Singapore's workforce. For more information, please visit www.suss.edu.sg.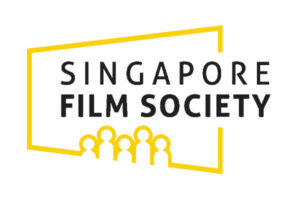 新加坡电影协会 SINGAPORE FILM SOCIETY
新加坡电影协会(SFS)是本地历史最悠久的电影节组织。60多年来,SFS 构思、策展、计划、营销、执行并帮助了广泛的活动合作伙伴——例如电影发行商、电影放映商、外交大使馆、艺术和文化团体、慈善机构和社会服务机构——全年度展示来自世界各地的高品质电影。
SFS的旗舰活动包括我们的欧洲电影节、日本电影节和新加坡华语电影节。我们还主办电影首映、特映、公益放映及对话、电影大师班等等。SFS旨在促进电影欣赏,弥合艺术电影与商业电影行业之间的差距,并倡导将电影作为教育和引发重要对话的重要媒介。
The Singapore Film Society (SFS) is the longest-established organiser of film festivals in Singapore. For over 60 years, SFS has conceptualised, curated, planned, programmed, marketed, operated and helped a wide range of event partners – such as theatrical distributors, cinema exhibitors, diplomatic missions, arts and cultural groups, charities and social service agencies – to showcase a year-round line-up of cutting edge movies from all over the world.
SFS' flagship events include our European, Japanese, and Singapore Chinese Film Festivals. We also organise national premieres, limited-session showcases, advocacy screenings & public dialogues, masterclasses, and so much more. SFS aims to promote film appreciation, bridge the gap between art-house cinema and the commercial film industry, and advocate for film as an important medium for educating and sparking crucial conversations.
More information about SFS: https://singaporefilmsociety.com/
2023年新加坡华语电影节团队
2023 Singapore Chinese Film Festival Team
郭振羽教授
新跃中华学术中心荣誉顾问
新跃社科大学
Prof Eddie C. Y. KUO
Honorary Advisor, Centre for Chinese Studies
Singapore University of Social Sciences
陈继贤先生
新加坡电影协会主席
Mr Kenneth TAN
Chairman, Singapore Film Society
新加坡华语电影节筹委会 SCFF ORGANISING COMMITTEE
影展总监与策展人 FESTIVAL DIRECTOR & CHIEF CURATOR
符诗专副教授
新跃中华学术中心主任
新跃社科大学
A/P FOO Tee Tuan
Director, Centre for Chinese Studies
Singapore University of Social Sciences
片务组 FILM TRAFFIC AND LIAISON TEAM
符诗专 FOO Tee Tuan
吴欣宜 Sally WU
行政经理 MANAGER – ADMINISTRATION
杨佳文
新跃中华学术中心经理
新跃社科大学
YONG Chia Win
Manager, Centre for Chinese Studies
Singapore University of Social Sciences
行政组 ADMINISTRATION
朱爱伦
CHOO Ai Loon
陈茄崴
Jordan TAN Jia Wei
杨佳文
YONG Chia Win
节目经理 LEAD PROGRAMMER
吴欣宜
伙伴关系负责人,新加坡电影协会

Sally WU
Head of Partnerships, Singapore Film Society
运营与财务组 OPERATIONS AND FINANCE TEAM
李姿蓉
Cheryl LEE
赖恺祺
LYE Khai Chyi
陈宝莹
TAN Bao Ying
杨织綨
YEO Zhi Qi
特别鸣谢 SPECIAL THANKS
洪清盛 ANG Qing Sheng
歐蔚怡 Michelle AU
巫培双 Boris BOO
蔡一飞 CAI Yifei
陈大威 DING Tai Wei
胡金国 Jonathan FOO
吴劲宪 Sean GOH
吴思蕾 GOH Si Lei Agnes
邢维利 Wei Li HENG
何健緯 Jianwei
邱心英 KHOO Sim Eng
李彬铭 LEE Peng Ming
林德 LIM Teck
林佳旻 Jamie LIN
黄进远 Francis NG
王美燕 ONG Bee Yeng
陈琪惠 Cara TAN
邓宝翠 Eva TANG
杜南星 TOH Lan Sin
黄龙翔 WONG Lung Hsiang
黃穎忻 Silvia WONG
杨乐珩 Melody YEUNG
草根书室 Grassroots Book Room
李氏基金 Lee Foundation
*以上排名按英文姓氏排列
*The names are arranged in alphabetical order by surname