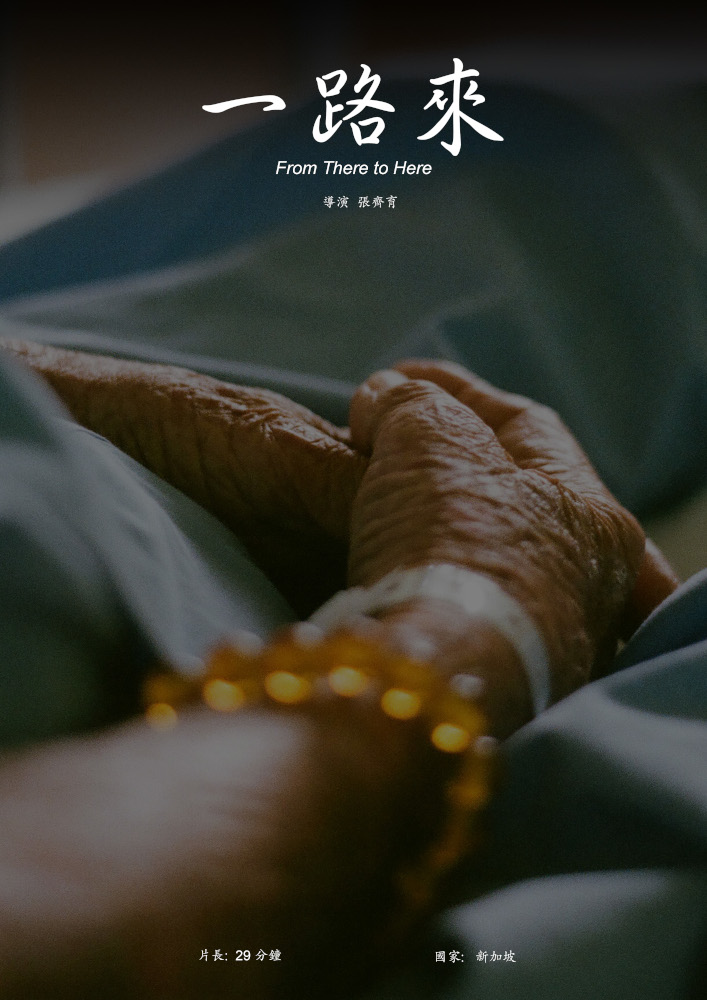 Chinese Shorts Showcase: Documentary Shorts 华流短片展 :记录短片集
*一路来
From There to Here
新加坡. 张齐育
Singapore. TEO Qiyu
Singapore|2019 | Drama|30 mins | PG
Languages: 华语、福建话 Mandarin, Hokkien
Subtitles: 中英字幕 English & Chinese subtitles
Director: 张齐育 TEO Qiyu
Premiere Status: 东南亚首映 Southeast Asian Premiere
主演 Cast:
N.A.
简介 Synopsis:
一名老人被诊断出患有癌症后,可以活六个月。孙女的相机温柔地捕捉到了他在新加坡开的五金店的家庭故事点滴。他对中国的家乡的归属感,也让他从未忘记已经离开了大半辈子的故乡。
After his cancer diagnosis, an old man is given six months to live. His granddaughter's camera gently captures his sense of belonging in China — the place he left behind but never forgot — and the story of his family in Singapore.
本片将与《爷爷与父亲》同场放映
This film will be screened with Father.
*Post Screening Question Answer Session
与影人映后交流。
There will be a post screening Q&A session with filmmaker/s.