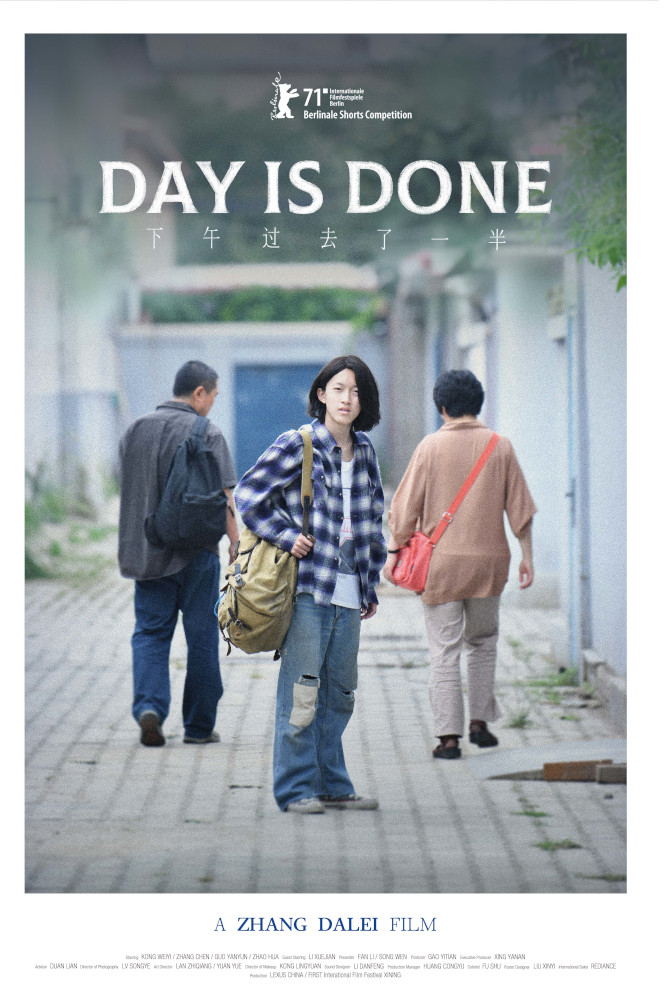 Chinese Shorts Showcase: Where is Home? 华流短片展:何处是归处?
*下午过去了一半
Day is Done
中国. 张大磊
China. ZHANG Dalei
China|2021 | Drama|24 mins | PG
Languages: 华语 Mandarin
Subtitles: 中英字幕 English & Chinese subtitles
Director: 张大磊 ZHANG Dalei
Premiere Status: 新加坡首映 Singapore premiere
主演 Cast:
孔维一、张晨、郭燕芸、赵华、郝蒙福、李雪健
KONG Weiyi, ZHANG Chen, GUO Yanyun, ZHAO Hua, HAO Mengfu, LI Xuejian
简介 Synopsis:
依然是那个院落和家庭。父母眼尾身姿被揉皱了些,双截棍不离手的小雷长大了还是寡言。姥爷的小院里生活平静绵延,日常细碎在家庭成员间流转。《八月》导演张大磊携最新短片作品《下午过去了一半》,为我们呈现他所理解的生活与东方日常。
A rare visit to grandfather. The sadness of parting is in the air. In Day Is Done, Zhang Dalei picks up where his autobiographically inspired feature debut The Summer Is Gone left off.
奖项 Awards:
第71届柏林国际电影节银熊奖评审团奖(短片组)
The 71st Berlin International Film Festival Silver Bear Jury Prize (Short Film)
*Post Screening Question Answer Session
与影人映后交流。
There will be a post screening Q&A session with filmmaker/s.