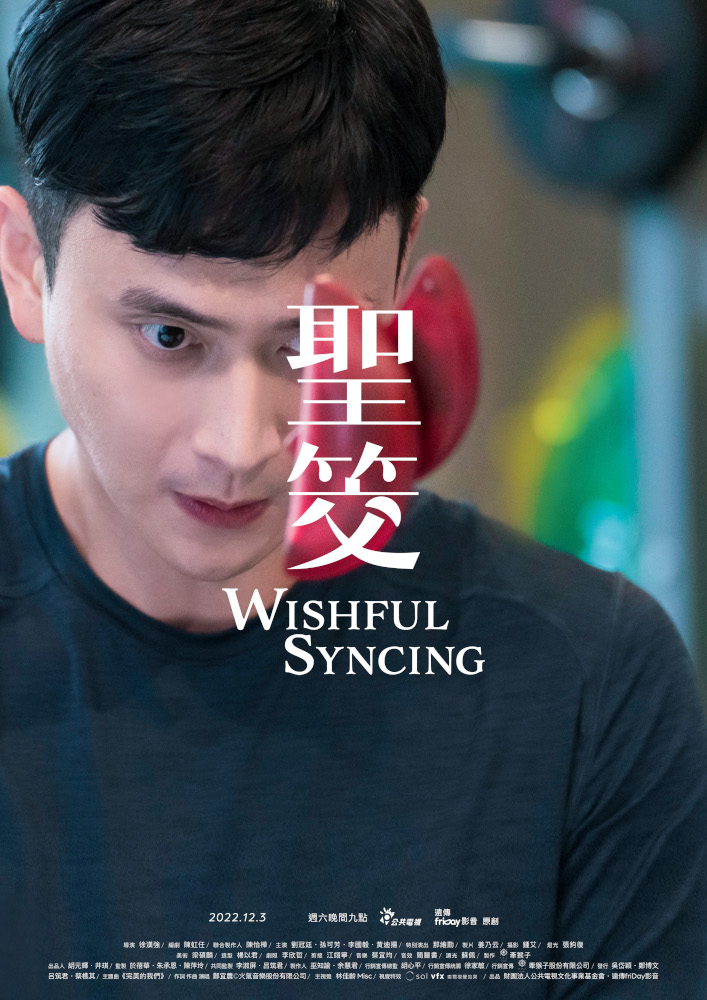 华夏风情画 CHINESE PANORAMA
你的婚姻不是你的婚姻之《圣筊》Wishful Syncing
台湾 Taiwan|2022 | 83 mins | PG13 (些许性相关语 Some Sexual References)
华语 Mandarin
中英字幕 English & Chinese subtitles
导演 Director: 徐汉强 John HSU
东南亚首映 Southeast Asian Premiere
主演 Cast:

刘冠廷、孙可芳、李国毅、黄迪扬
LIU Kuan-ting, SUN Ke-fang, Lego LEE, HUANG Di Yang
简介 Synopsis:

健身房业绩最烂的教练阿保不知道为何快三年的婚姻,竟杀出一个老婆雅雅久违的青梅竹马黎大仁来搅局,一路上婚姻的岁月静好竟然是雅雅的忍辱负重。从不动脑的阿保一开始思考,月老跟邱比特就发笑。
他开始倾尽各种疯狂土炮的方法,和脱线怪奇的发明家阿山联手靠着半开发中的读心神筊BWEI,一步步追上每个女孩都会选择的大仁。平凡到极点的阿保,究竟是不是能带给雅雅幸福的人?他得起身对抗世界对这段婚姻幸福的判决,在答案落地之前,抢救回他心里的YES!
Hardworking but unsuccessful fitness trainer Bao, who never bothered to use his brain, starts to think, which makes the God of Marriage and Cupid burst out laughing. He starts using every crazy, offbeat idea he can think of, and works with the wacky inventor Shan.
They slowly catch up with Da-ren, who every girl will choose, with half-developed mind-reading divination blocks. Is the extremely ordinary Bao the one who can make Ya-ya happy? He must go against the world's judgement of the happiness of his marriage and get the answer from the blocks before they hit the ground.