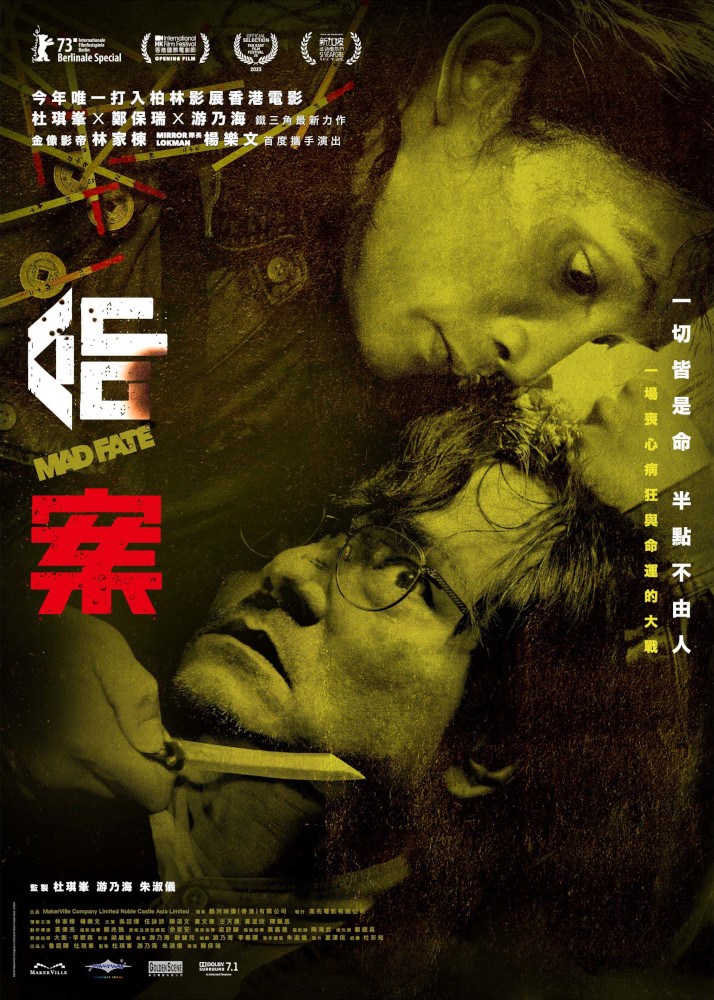 华夏风情画 CHINESE PANORAMA
命案 Mad Fate
香港 Hong Kong|2023 | 108 mins | NC16 (暴力画面及些许粗俗语言 Violence and Some Coarse Language)
广东话 Cantonese
中英字幕 English & Chinese subtitles
导演 Director: 郑保瑞 CHEANG Pou-soi
新加坡首映 Singapore Premiere
主演 Cast:
林家栋、杨乐文
LAM Ka Tung, Lokman YEUNG
简介 Synopsis:
神经兮兮的算命师为妓女改运,风雷雨电过后,也未化解杀身之祸,却遇见嗜血成狂的少年。命运交响曲奏起,一个按捺不住杀人冲动,一个有救赎的偏执,风水阵与大悲咒尽出,魂魄仍未齐,终究照见苍天。癫和狂不是病,善与恶也是条命生成?命案有时终须有,知天命,知其不可而为之。
On a rainy evening, a fortune telling master tries to help a prostitute avert certain death, but fate has plans of its own. He arrives at the prostitute's home just a few minutes too late, watching her take her last breath while Siu Tung stares at her corpse with creepy fascination. When he foretells that Siu Tung will soon commit murder, the Master believes that he has the power to change the inevitable.
On the contrary, the veteran detective who once sent Siu Tung to jail for brutally killing a cat believes that Siu Tong is a born psychopath whose bloodthirst cannot be stopped. While Siu Tung becomes increasingly overwhelmed by his insatiable desire for murder, the Master puts his sanity on the line to change the course of fate. But is it possible to defeat the all-powerful force that paves life's path?