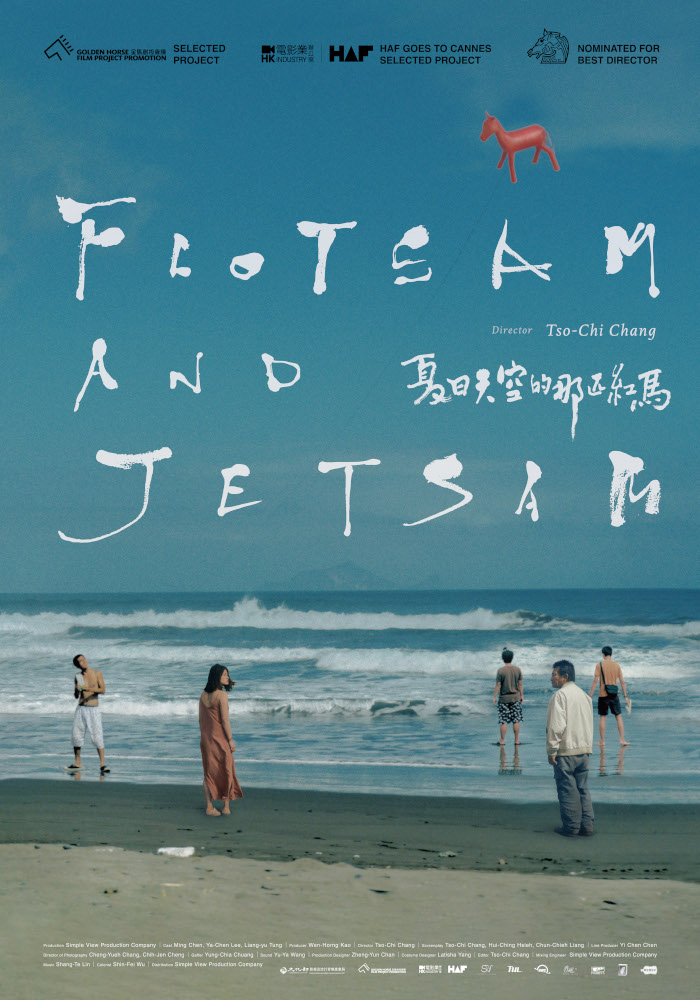 华夏风情画 CHINESE PANORAMA
夏日天空的那匹红马 Flotsam and Jetsam
台湾 Taiwan|2022 | 98 mins | NC16 (些许粗俗语言 Some Coarse Language)
福建话、华语 Hokkien, Mandarin
中英字幕 English & Chinese subtitles
导演 Director: 张作骥 CHANG Tso-Chi
东南亚首映 Southeast Asian Premiere
主演 Cast:

李亚臻、陈铭、董亮宇
LEE Ya-Chen, CHEN Ming, TUNG Liang-Yu
简介 Synopsis:

住在海边小镇的陈有铭自从太太美云发生溺水意外后,在漂浮着垃圾的埤塘住家旁,独自扶养着三个儿子。最近陈有铭赖以为生的怪手故障了,所以空闲无事常在夹娃娃机店或者卡拉OK餐厅游走,然而一个自称谢卉臻的女子出现,他原本安静的生活突然之间起了变化……
Since his wife Meiyun was left in a comatose by a near-drowning accident, Chen Youming has been raising his three sons alone in their seaside village. And since the mechanical digger he drives broke down, Chen has had more time on his hands than he likes. His life is suddenly disrupted by the appearance of a disturbed young woman who calls herself Xie Huizhen ("Zhen" for short) and says that Chen is her father.