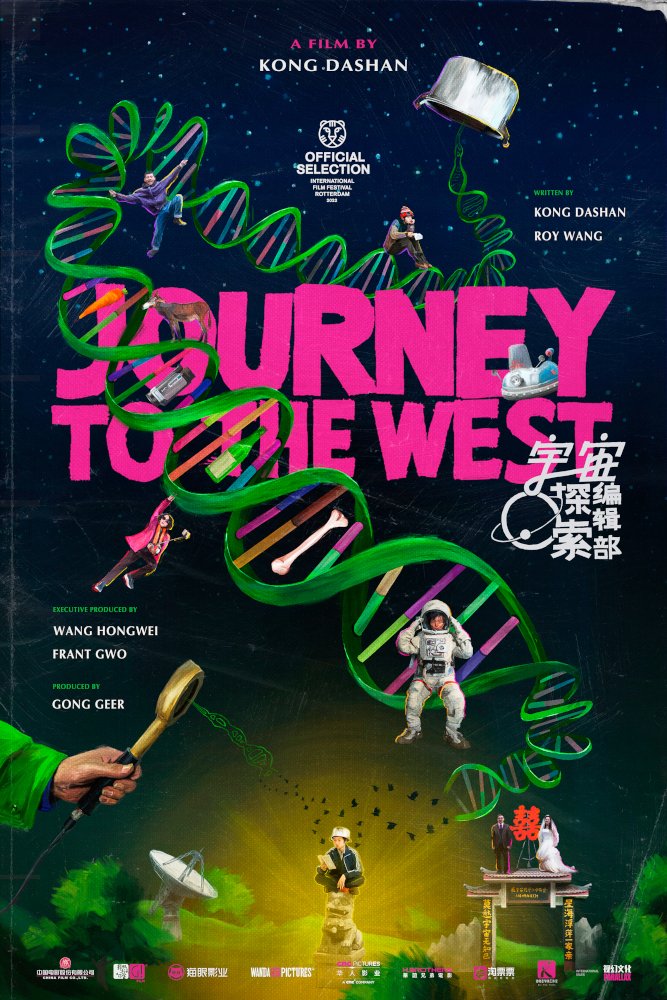 华夏风情画 CHINESE PANORAMA
宇宙探索编辑部 Journey to the West
中国 China|2021 | 118 mins | PG
华语 Mandarin
中英字幕 English & Chinese subtitles
导演 Director: 孔大山 KONG Dashan
新加坡首映 Singapore Premiere
主演 Cast:

杨皓宇、艾莉娅、王一通、蒋奇明、盛晨晨
Haoyu YANG, AI Liya, Roy WANG, Chimy JIANG, Chenchen SHENG
简介 Synopsis:

唐志军是一家诞生于上世纪八十年代的科幻杂志——《宇宙探索》编辑部的主编。现如今的杂志社日渐式微,唐志军也终成落魄潦倒,鳏寡孤独之人。但他却依然几十年如一日的痴迷于寻找地外文明。.
终于有一天,他接收到了一个疑似来自宇宙深处的异常信号,于是他召集同是天涯沦落人的伙伴们,带着那一个困惑他终生的问题,再一次踏上寻找外星人的旅途。
TANG Zhijun, editor-in-chief of Space Exploration magazine, together with his fellows, goes to investigate the collective sighting of an unidentified flying object in a village called Burning Nest, where a stone ball disappeared from the mouth of a stone lion.
SUN Yitong, a young man who speaks and acts strangely and has a talent in writing poems, claims that he received instructions from aliens to retrieve the stone ball, and they should head to Daliang Mountain.
TANG's team is suspicious, but they decide to follow SUN and embark on a long journey to a mine cave that is about to blast. TANG was told the truth and under the guidance of SUN, he saw a sight he had never seen before.
奖项 Awards:
第46届香港国际电影节新秀电影竞赛(华语)火鸟大奖最佳女演员
The 46th Hong Kong International Film Festival Young Cinema Competition (Chinese Language) Firebird Award for Best Actress
第12届北京国际电影节"注目未来"单元最受注目影片、最受注目男演员
The 12th Beijing International Film Festival "Forward Future" Honors for Best Film, Best Actor