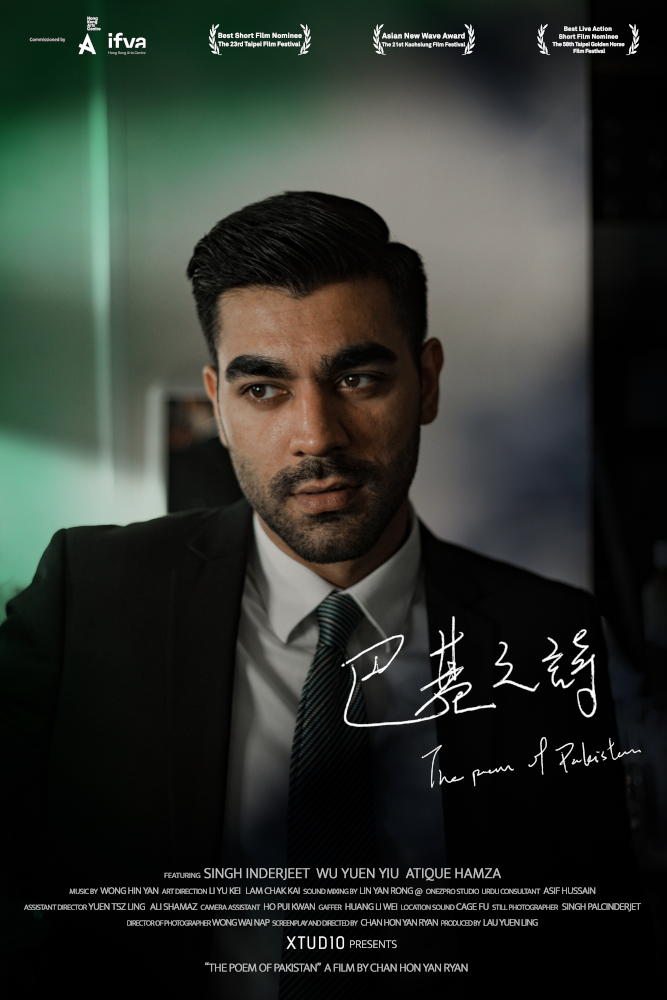 Chinese Shorts Showcase: Where is Home? 华流短片展:何处是归处?
*巴基之诗
The Poem of Pakistan
香港、台湾. 陈瀚恩
Hong Kong, Taiwan. Ryan CHAN Hon-yan
Hong Kong, Taiwan|2021 | Drama|25 mins | PG13 (些许粗俗语言 Some Coarse Language)
Languages: 广东话、乌都语 Cantonese, Urdu
Subtitles: 中英字幕 English & Chinese subtitles
Director: 陈瀚恩 Ryan CHAN Hon-yan
Premiere Status: 东南亚首映 Southeast Asian Premiere
主演 Cast:
潘文星 Inderjeet SINGH
简介 Synopsis:
巴基斯坦裔香港青年Hamid以销售金融商品为生,在功利社会力争上游。他要抹去国家认同、抹去同乡情谊,一切看钱说话。一次巧合,Hamid听见以家乡乌都语写成的诗歌,轻柔地吟念唤醒他沉睡的思念,在汇集各方旅者的东方之珠,Hamid找到重省自己身份的必要。
Hamid, a young Pakistani in Hong Kong works hard to earn a living as an investment broker. Later, he meets another young Pakistani, who loves Pakistani literature and leads him to reflect on his current way of life.
奖项 Awards:
2021年高雄电影节亚洲新浪潮奖
2021 Kaohsiung Film Festival Asian New Wave Award
*Post Screening Question Answer Session
与影人映后交流。
There will be a post screening Q&A session with filmmaker/s.