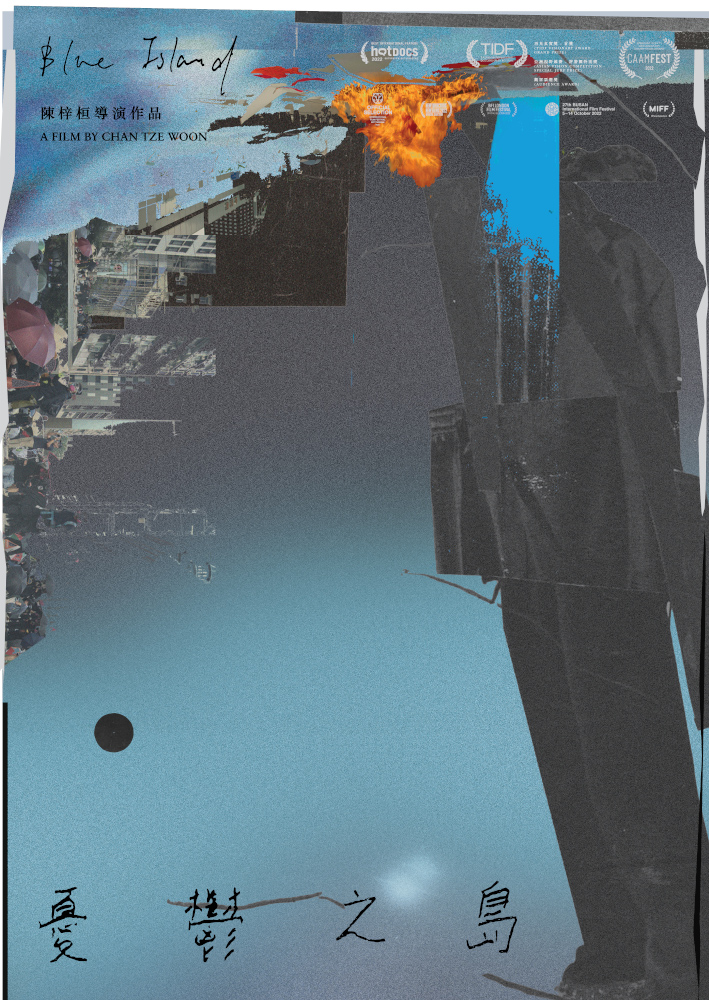 纪录片视角 Documentary Vision
忧郁之岛 Blue Island
香港、日本、台湾 Hong Kong, Japan, Taiwan |2022 | 97 mins | M18 (内容只宜十八岁及以上及粗俗语言 Mature Content and Coarse Language)
广东话 Cantonese
英文字幕 English subtitles
导演 Director: 陈梓桓 CHAN Tze-woon
新加坡首映 Singapore Premiere
主演 Cast:

岑军谚、田小凝、谭钧朗、方仲贤
SHAM Kwan Yin, TIN Siu Ying, TAM Kwan Long, Keith FONG
简介 Synopsis:
他们跋山涉水逃向香港,也不愿在文革中身不由己;他们背上暴动罪名,到北京支持民主,却只看到梦想被辗碎。年轻时散发光芒的信念理想,终究淹没于历史洪流中,他们要如何去记述、回忆看似无法逆转的宿命?从六七暴动、文革、六四、九七,到反送中运动,影像流动于纪实与剧情间,揉合档案影像与访谈片段,沉重勾勒出一幅动荡时代的画幅。
Through cinematic reconstructing and reimaging, four young participants of Hong Kong 2019 protests parallel and overlap experiences of their predecessors of Cultural Revolution, 1967 Riots and Tiananmen Square. They find themselves in similar predicaments and seemingly irreversible fates. How do the youth of today forecast what future holds for them in the city of Hong Kong?
奖项 Awards:
2022年台湾国际纪录片影展亚洲视野竞赛评审团特别奖、再见真实奖首奖、观众票选奖
2022 Taiwan International Documentary Festival Special Jury Prize (Asian Vision Competition), Visionary Award Grand Prize, Audience Award
2022年Hot Docs加拿大国际纪录片影展国际单元最佳纪录片
2022 Hot Docs Canadian International Documentary Festival Best International Feature Documentary Award