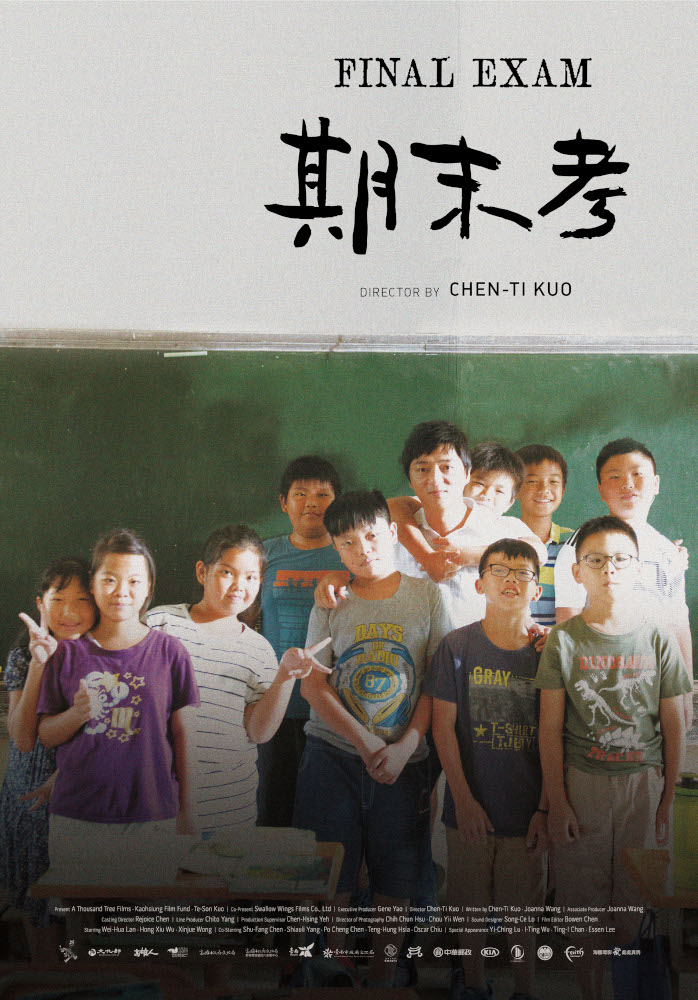 华夏风情画 CHINESE PANORAMA
期末考 Final Exam
台湾 Taiwan|2021 | 94 mins |
华语 Mandarin
英文字幕 English subtitles
导演 Director: 郭珍弟 Chen-Ti KUO
东南亚首映 Southeast Asian Premiere
主演 Cast:

蓝苇华、吴宏修
Wei-Hua LAN, Hong Xiu WU
简介 Synopsis:
期末考即将来临,代课老师立宏殷殷等待,续聘的聘书尚未到来。在这七天之中,事情接踵而来:弟弟立东竟然涉入一起重伤害刑事案,艾晴老师有意无意向立宏暗示,想要将两人的情感关系往前推进一步。
学生小盛被控蓄意伤人,一心希望老师挺身而出为自己说句公道话。因为少子化带来缩编减班的压力,学校招生任务益增繁多,立宏为求表现,主动承担。为了要赢得这个续聘的聘书,立宏会付出什么样的代价?弟弟的亲情,女友的爱情,学生的信任,还是立宏自己的尊严?这是学生的期末考,也是立宏的人生大考。

It is seven days before summer vacation and the finals are approaching. Li-Hong, a substitute teacher, is waiting for his long-overdue contract renewal, which is needed by him desperately. Meanwhile, a declining birthrate in the village has led to closure of schools and threatens Li-Hong's work. As he waits anxiously, he is confronted by a series of events that tests his resolve and character.
His estranged brother, Li-Dong, is facing a felony assault charge. His rival for the contract, Ai-Qing, has dropped hints that she would like to take their relationship to a deeper level. His favourite student, Xiao-Sheng, accused of attacking other students, is hoping that Li-Hong would come to his defence. And to make an impression on the principal, Li-Hong takes on more tasks and responsibilities in school.