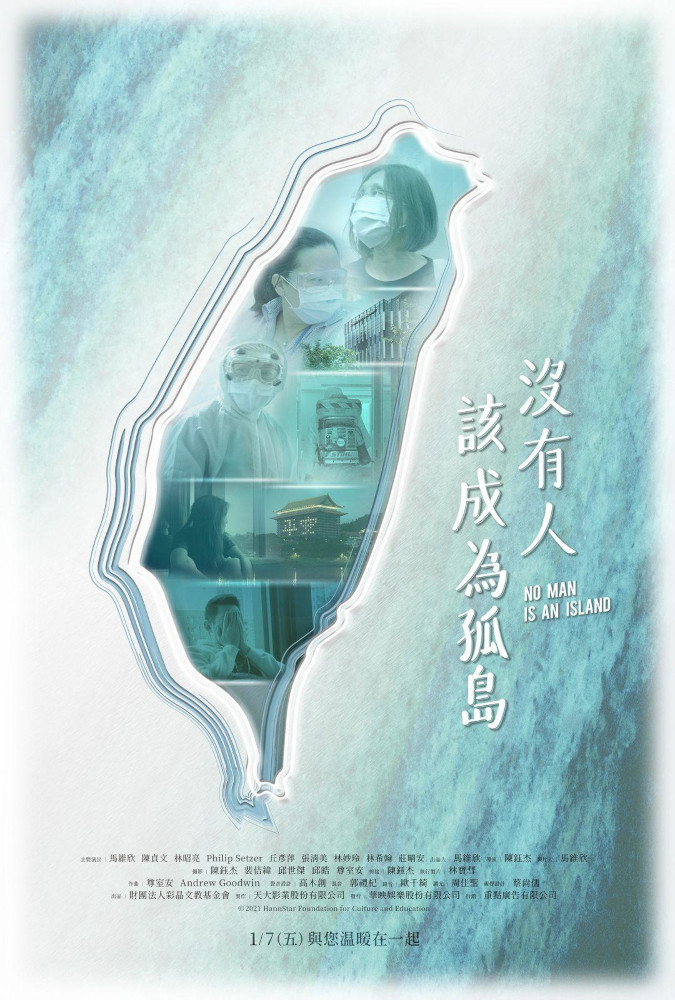 纪录片视角 Documentary Vision
*没有人该成为孤岛
No Man Is An Island
台湾. 陈钰杰
Taiwan. Jay CHERN
Taiwan|2021 | Documentary|75 mins | PG
Languages: 华语, Mandarin
Subtitles: 英文字幕 English subtitles
Director: 陈钰杰 Jay CHERN
Premiere Status: 新加坡首映 Singapore Premiere
主演 Cast:
N.A.
简介 Synopsis:
"隔离酒店",一个陌生的定义。在全球冠状病毒的阴影笼罩下,一名来自台湾的图像工作者,历时一年,记录一个在台北初成立的酒店团队,彼此守护一同面对的艰辛过程。见证在疫情席卷而来和急遽蔓延期,"让隔离者不要沦为孤岛"的坚持。
Back when no one knew what a "quarantine hotel" was, a newly established team takes on the challenge of becoming a quarantine hotel in March 2020. Despite the fear and uncertainty surrounding the Covid-19 global pandemic, a filmmaker spends a year documenting the quarantine staff's difficult journey as they work to ensure that "no man is an island" during the quarantine process; and offers an intimate look inside the quarantine rooms as those returning home faced the 14-day quarantine for the first time.
*Post Screening Question Answer Session
与影人映后交流。
There will be a post screening Q&A session with filmmaker/s.