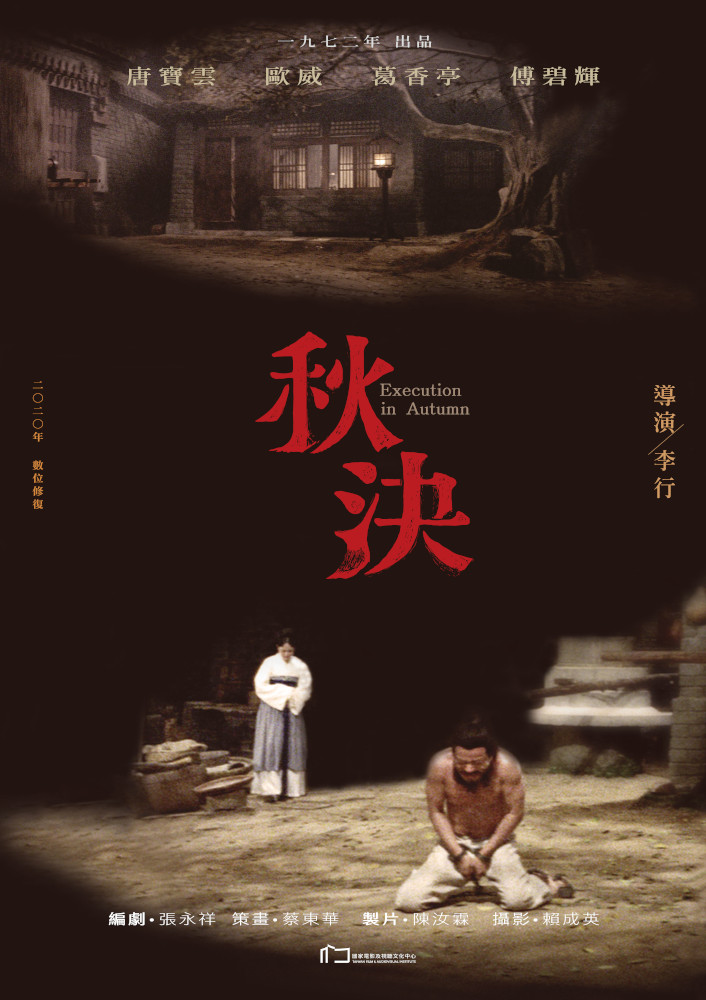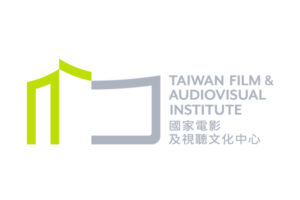 再见李导演 Farewell to Li Hsing
秋决 (2K修复版)
Execution in Autumn (2K Restoration)
台湾. 李行 LI Hsing
Taiwan. 李行 LI Hsing
Taiwan|1972 | Drama|99 mins | PG (Some Violence 些许暴力画面)
Languages: 华语 Mandarin
Subtitles: 中英文字幕 English & Chinese subtitles
Director: 李行 LI Hsing
主演 Cast:
唐宝云、欧威、葛香亭、傅碧輝、崔福生
TANG Pao-yun, OU Wei, KE Hsiang-ting, FU Pi-hui, Tsui Fu-sheng
简介 Synopsis:
顽劣杀人犯裴刚将于隔年秋天处决,宠溺孙子的奶奶援救不果,安排远亲莲儿入监成亲延续香火。怨天怨地的裴刚听闻奶奶过世,在牢头、莲儿、狱友耳濡目染下,蛮横的性情渐渐转变。然而,秋决之日却已来到……
古代民间故事经导演李行、编剧张永祥改编成影史经典,探讨中华文化、传统道德与生命伦常,暴虐情节放诸当今社会亦意外贴合;成熟的场面调度、华丽的摄影运镜、精美的棚内搭景,加上影帝欧威、玉女唐宝云与傅碧辉、葛香亭、崔福生等老戏骨互飙演技,成就超越时代的作品,更蕴含着李行坚守的传统人伦精神,今日之死,明日重生,犹如四季,生生不息。
"《秋决》是我最想拍的电影。"──李行
Pei Gang, the only heir of his generation, is spoiled by his grandmother since birth, and grows up to be a brute and bully. One day, on impulse, he commits three cruel murders during a brawl and is sentenced to death row. While he unrepentantly stays in prison awaiting execution next autumn, his grandmother goes to great lengths to free him, manipulating inside and outside the court, including bribery and exerting pressure on related agents.
When all her efforts fail, she turns to Lian, a distant relative she has raised since childhood, and asks her to spend a night in the cell with Pei Gang to bear his child. Affected by Lian's self-sacrifice to keep his family line, his grandmother's death, and the correctional education he receives in prison, Pei Gang is spiritually transformed into a new man. He carries this new identity with him to his execution in autumn.
奖项 Awards:
第10届金马奖最佳剧情片、最佳导演、最佳男主角、最佳女配角、最佳彩色影片摄影
The 10th Golden Horse Awards for Best Feature Film, Best Director, Best Leading Actor, Best Supporting Actress, Best Cinematography
2005年香港电影金像奖最佳华语电影100部(为纪念华语电影诞生100年)
2005 Hong Kong Film Awards The Best 100 Chinese Motion Pictures (to commemorate 100 years of Chinese films)