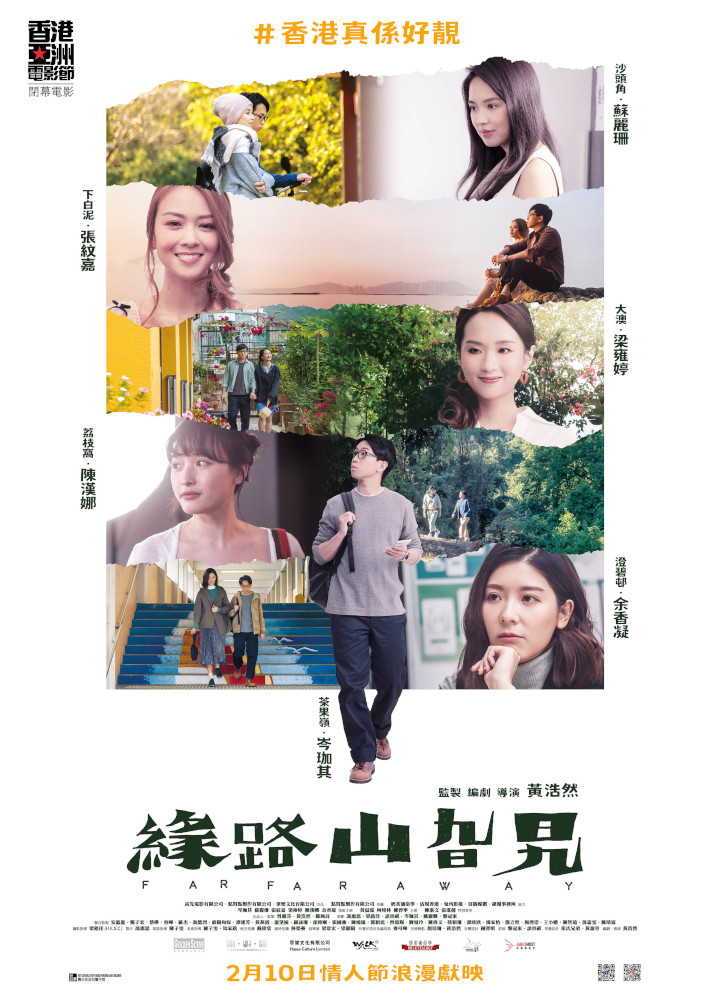 华夏风情画 CHINESE PANORAMA
*缘路山旮旯
Far Far Away
香港. 黃浩然
Hong Kong. Amos WHY
Hong Kong|2021 | Drama|96 mins | NC16 (些许粗俗语言 Some Coarse Language)
Languages: 广东话,Cantonese
Subtitles: 中英文字幕 English & Chinese subtitles
Director: 黃浩然 Amos WHY
Premiere Status: 东南亚首映 Southeast Asian Premiere
主演 Cast:
岑珈其、余香凝、陈汉纳、梁雍婷、苏丽珊、张纹嘉
Kaki SHAM, Jennifer YU, Hanna CHAN, Rachel LEUNG, Cecilia SO, Crystal CHEUNG
简介 Synopsis:
阿厚,28岁,属IT,样貌"毒"突,一直谨守单身岗位,至今只失守一次。但"缘"来今年科技畅旺,一年四季可开五次,只不过,阿厚的桃花开在"山旮旯"。五段恋情分别横跨离岛大西北,每次路程可来回台北几次,真是在香港都可以享受远距离恋爱。究竟这365天的环港游,能否为阿厚带来一份"缘"满的爱情?黄浩然延续入选第三届SCFF《点对点》的地理式恋爱,透过这部轻松童话式爱情喜剧,带大家游走香港每一个角落,发现和感受香港的可爱之处,把这片土地的美好永恒锁在电影世界。就算我们分隔多远,只要愿意,也能连在一起。
Indie writer-director Amos Why travels to the far-flung corners of Hong Kong for this sweet coming-of-age romantic comedy. After years as a prominent sidekick, Kaki Sham finally gets his first crack at playing the leading role as a computer-savvy casanova. Sham plays a 28-year-old I.T. geek who suddenly finds himself the object of affection for five attractive women. The quintet share virtually no similar traits except for one quirky thing: they all live in remote corners of Hong Kong. However, seeing our heartthrob's struggles is half the fun. All that travelling allows Why to offer his audience a chance to see and appreciate parts of the city they rarely get to experience.
*Post Screening Question Answer Session
与影人映后交流。
There will be a post screening Q&A session with filmmaker/s.