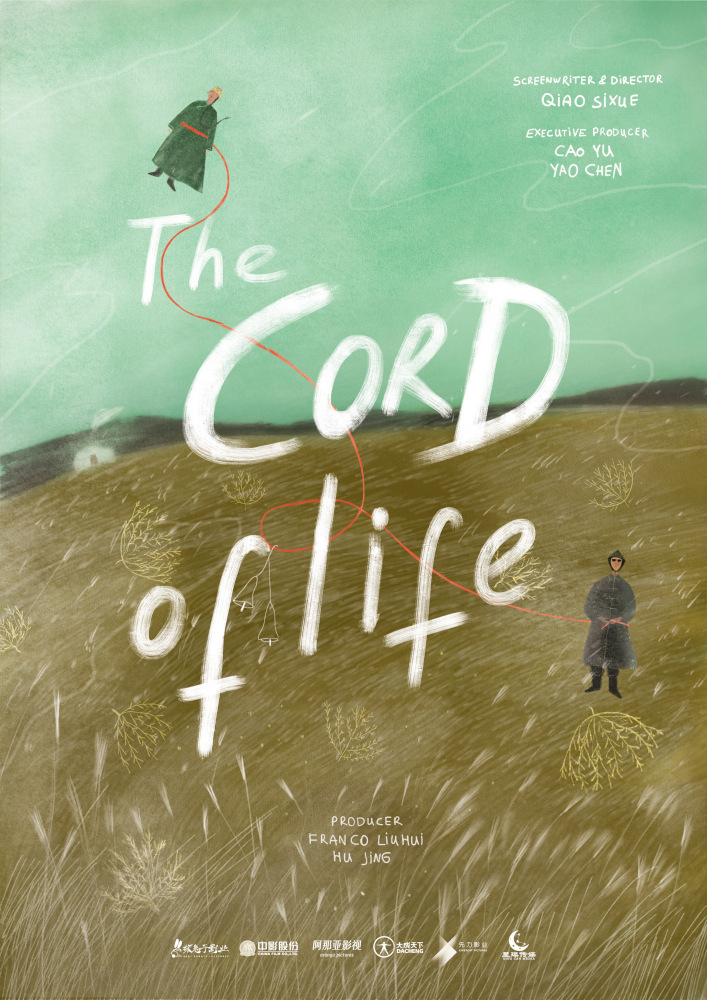 华夏风情画 CHINESE PANORAMA
脐带 The Cord of Life
中国 China|2022 | 96 mins | PG
蒙古语 Mongolian
英文字幕 English subtitles
导演 Director: 乔思雪 QIAO Sixue
新加坡首映 Singapore Premiere
主演 Cast:

巴德玛、伊德尔
Badma, Yider
简介 Synopsis:

迷茫的蒙古族电子音乐人阿鲁斯,不忍患阿尔兹海姆症的母亲在城市中遭受哥哥的囚禁,带她重回草原寻找她心中的家。路途中母亲病情加重,为了防止走失,阿鲁斯在两人之间系了一根绳子。这根生命之绳,把他重新和母亲的内心、故乡的文化系在了一起。
阿鲁斯逐渐接受了母亲用蒙古族人的方式看待生命和死亡,终于意识到生命之绳其实是对她的另一种囚禁。在母亲弥留之际他剪断绳子,将母亲重新放归草原,给了她真正的爱和尊严。自此阿鲁斯也获得了新生。
Alus is a Mongolian electronic musician confused about what he wants in life. He also cannot bear to see his mother, who suffers from Alzheimer's, living like a captive in his brother's city apartment. So he decides to take her back to the grassland in search of the home she yearns for. Alus tries to stop her from getting lost by tying his mother to him with a rope. The rope is like an umbilical cord that reconnects him to his mother's thoughts and his native culture.
Alus gradually comes to terms with his mother's traditional Mongolian approach to life and death, and eventually realises that the rope he has used to tie his mother to him is just another form of captivity. He cuts the cord that binds them, setting her free and providing her with the love and dignity she truly needs. Meanwhile, Alus himself also gains a new lease of life.
奖项 Awards:
第4届海南岛国际电影节:最佳技术奖
The 4th Hainan Island International Film Festival: Best Artistic Contribution Award
*映后交流(现场)Post-screening Q&A (on-site)