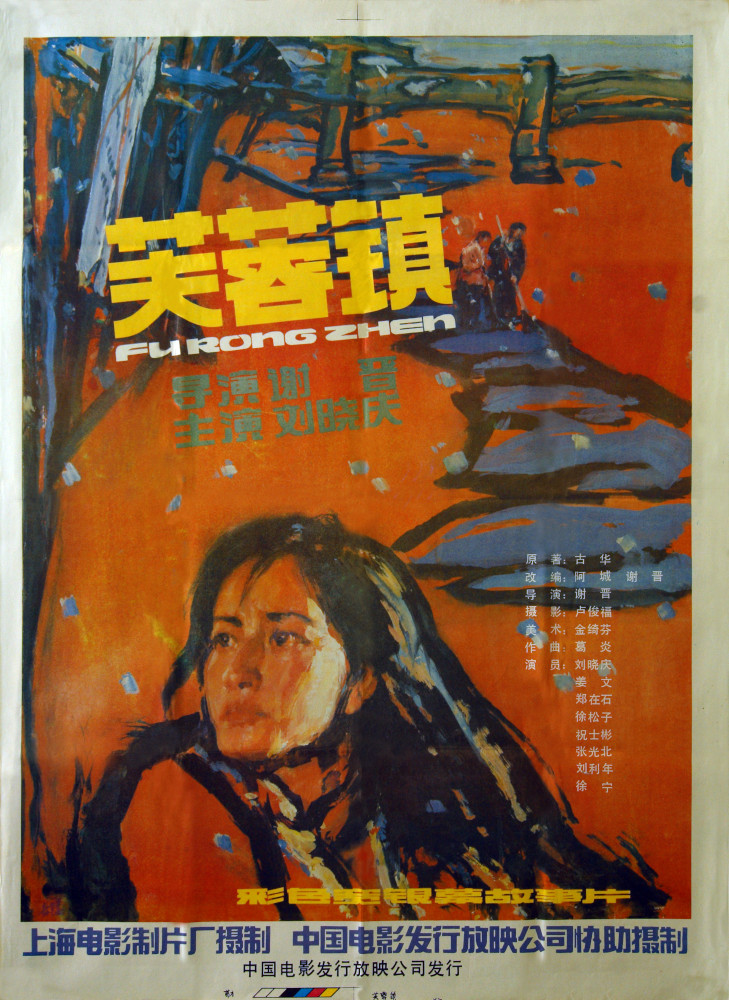 经典修复版: 谢晋精选展 Restored Classics: Great Classics by Xie Jin
芙蓉镇 Hibiscus Town
中国 China|1986 | 164 mins | PG (些许性相关语 Some Sexual References)
华语 Mandarin
中英字幕 English & Chinese subtitles
导演 Director: 谢晋 XIE Jin
东南亚首映 Southeast Asian Premiere
主演 Cast:

姜文、刘晓庆
JIANG Wen, LIU Xiaoqing
简介 Synopsis:
60年代初,胡玉音和丈夫黎桂桂在芙蓉镇摆了个米豆腐摊子,生意兴隆,由此与国营饮食店经理李国香结怨。"四清"运动期间,胡玉音被划成新富农,桂桂被逼自杀,曾经帮助他们的粮站主任谷燕山、党支部书记黎满庚均受牵连而遭审查。
"文革"开始后,胡玉音和右派分子秦书田成了"牛鬼蛇神",每天一起扫街。两人在真诚的关怀和互助中,逐渐产生感情。他们请求结婚,秦书田却被判刑。动乱的年代结束,秦书田和胡玉音得到彻底平反,他们开办了胡记米豆腐店。
Hibiscus Town is a simple town surrounded by beautiful scenery. Kind-hearted and pretty Hu Yuyin sells a local variety of bean curd made from rice. She works hard and lives frugally together with her husband Guigui. As a result, they save some money and finally manage to build a new house. However, this new house brings them trouble. During the "four clean-ups" movement of 1964, they are classified as new rich peasants.
Their house is confiscated, and Guigui is driven to suicide. Later, during the Cultural Revolution, Hu Yuyin is sentenced to sweep the streets every day together with the Rightist Qin Shutian, who is known as a "madman". They help each other and gradually fall in love. However, misfortunes never come singly. Qin is sentenced to ten years' imprisonment, and Hu Yuyin almost dies during a difficult labour. After the Cultural Revolution, the couple is cleared of crimes and begins a new life.
奖项 Awards:
第7届中国电影金鸡奖最佳故事片、最佳女主角、最佳女配角、最佳美术
The 7th China Golden Rooster Awards for Best Picture, Best Actress, Best Supporting Actress, Best Art Direction
第10届大众电影百花奖最佳故事片、最佳男主角、最佳女主角、最佳男配角
The 10th Hundred Flowers Awards for Best Picture, Best Actor, Best Actress, Best Supporting Actor