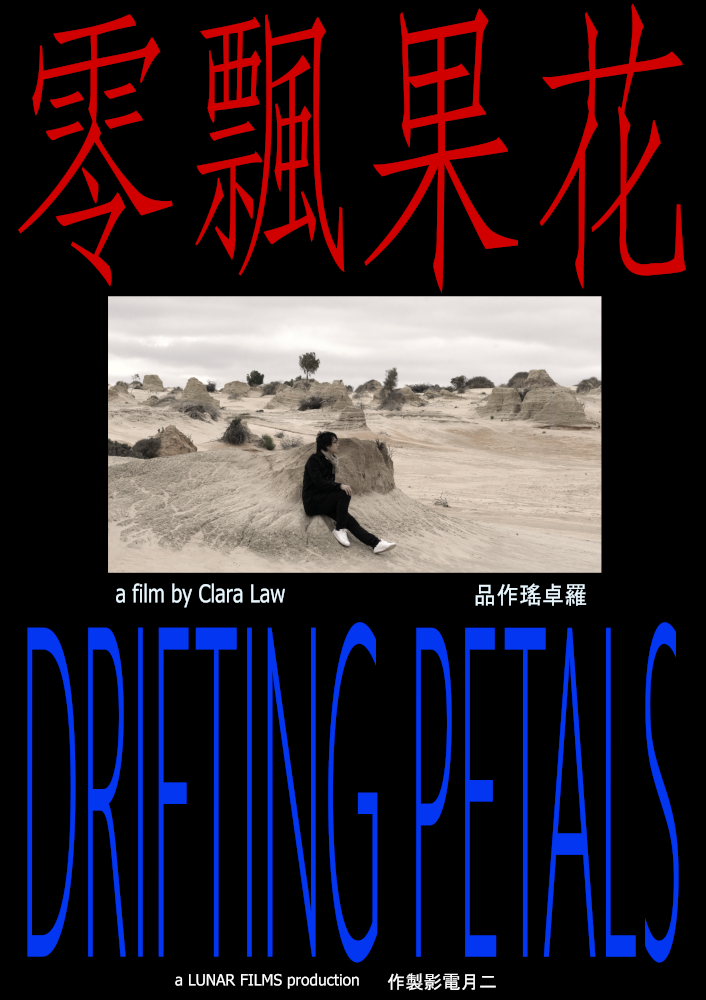 华夏风情画 CHINESE PANORAMA
花果飘零 Drifting Petals
澳洲 Australia|2021 | 110 mins | PG13 (内容只宜十三岁及以上 Some Mature Content)
广东话 Cantonese
中英字幕 English & Chinese subtitles
导演 Director: 罗卓瑶 Clara LAW
新加坡首映 Singapore Premiere
主演 Cast:

黎卓然、吴紫琳、高廸铿、翁炜桐、李俊亮、利耀堂、关志杰
Jeff LAI, Ariel NG, Dickens KO, Pink YUNG, Indy LEE, Gary LEE, KWAN Chi Kit
简介 Synopsis:

电影人因Jeff提起的钢琴音乐,触发她回到多年没有踏足的出生地澳门,发现一切都改变了,记忆中的澳门已荡然无存,再找不到儿时旧居,她在陌生夜街徘徊时,被一少年幽灵如影随形跟着她四处游荡,发觉他酷似她小时候失踪的哥哥,那年她哥哥十六岁,此事一直是家中的禁忌。Jeff被卷入各式夜游人物之间纠缠不清的关系,如一梦魇,与电影人和那若隐若现少年幽灵的故事融合在一起,如一诀哀歌,悼念一个失去了的城市。
She, the filmmaker, first met Jeff in Australia, a piano student who came to study music. She met him in Hong Kong three years later. As she listened to his stories, the memories of her long-lost brother flooded back and she went back to Macau to look for her childhood home which she couldn't find and instead came face to face with a teenager who seemed to be her long disappeared big brother.
The stories of the filmmaker and Jeff merged as they met with the living and the dead, she was looking for an answer to an unsolved mystery that had scarred her for life and he was trying to make peace with an uncertain future.
奖项 Awards:
第58届金马奖最佳导演
The 58th Golden Horse Awards for Best Director