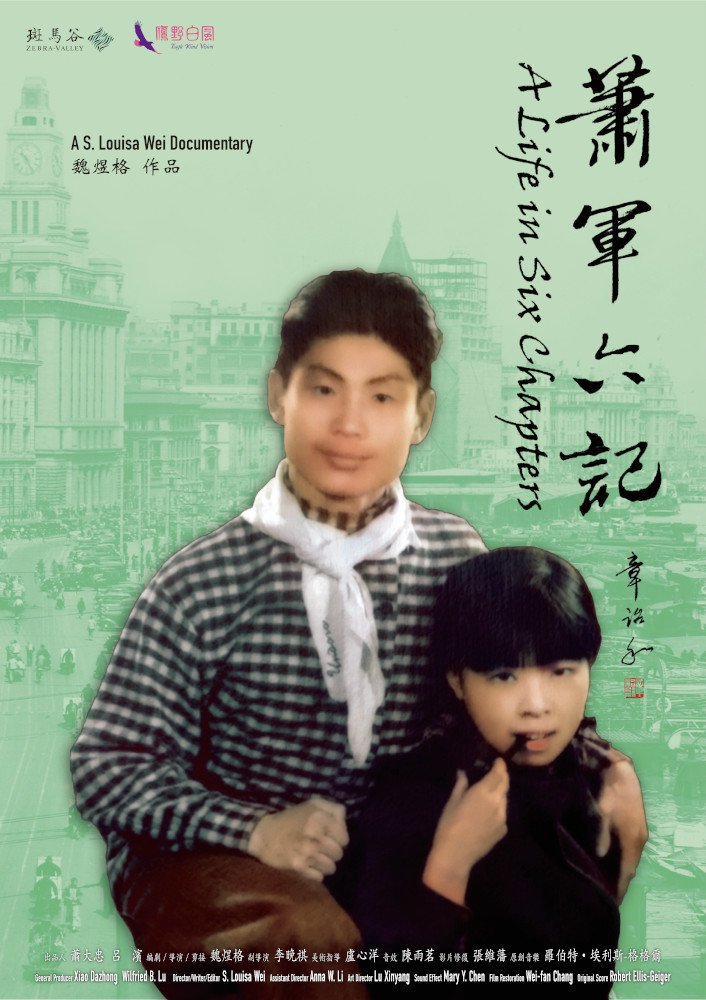 纪录片视角 Documentary Vision
*萧军六记
A Life in Six Chapters
香港/中国. 魏煜格
Hong Kong/China. Louisa WEI
香港/中国|2022 | Documentary|96 mins | PG13 (内容只宜十三岁及以上 Some Mature Content)
Languages: 华语、英文 Mandarin, English
Subtitles: 中英字幕 English & Chinese subtitles
Director: 魏煜格 Louisa WEI
Premiere Status: 世界首映 World Premiere
主演 Cast:
N.A.
简介 Synopsis:
本片围绕着左翼作家萧军起伏跌宕的人生,呈现了他所经历的二十世纪的中国。萧军一直秉承鲁迅精神,不愿为任何政治党派左右。抗战期间,他在延安结识了毛泽东、周恩来、陈云、彭真等中国共产党高级领导人,但本人却一直未入党。本片透过导演从2003年至2020年之间对很多文坛名家所作的访谈,采纳萧军本人1980年所作四次公开演讲的录音做旁白,让观众能够聆听他的声音。同时,影片跟随萧军萧红的旅程,呈现了1920年代末的东北,1930年代的哈尔滨、青岛、上海、武汉、临汾、西安、兰州,1940年代的延安、香港、沈阳,以及1950至1980年代北京的景象,展示了超过半个世纪的历史画卷。
A Life in Six Chapters is Louisa Wei's latest documentary, devoted to the writer Xiao Jun. It can be seen as part of a series of works beginning with Storm under the Sun on the Hu Feng Affair, and includes documentaries on Wang Shiwei, the cultural critic who became one of the first intellectuals to be purged by Mao in the Yan'an period; and the writer Xiao Hong, who after a six-year common-law marriage to Xiao Jun eloped to Hong Kong, where she died a tragically early death.
*Post Screening Question Answer Session
与影人映后交流。
There will be a post screening Q&A session with filmmaker/s.