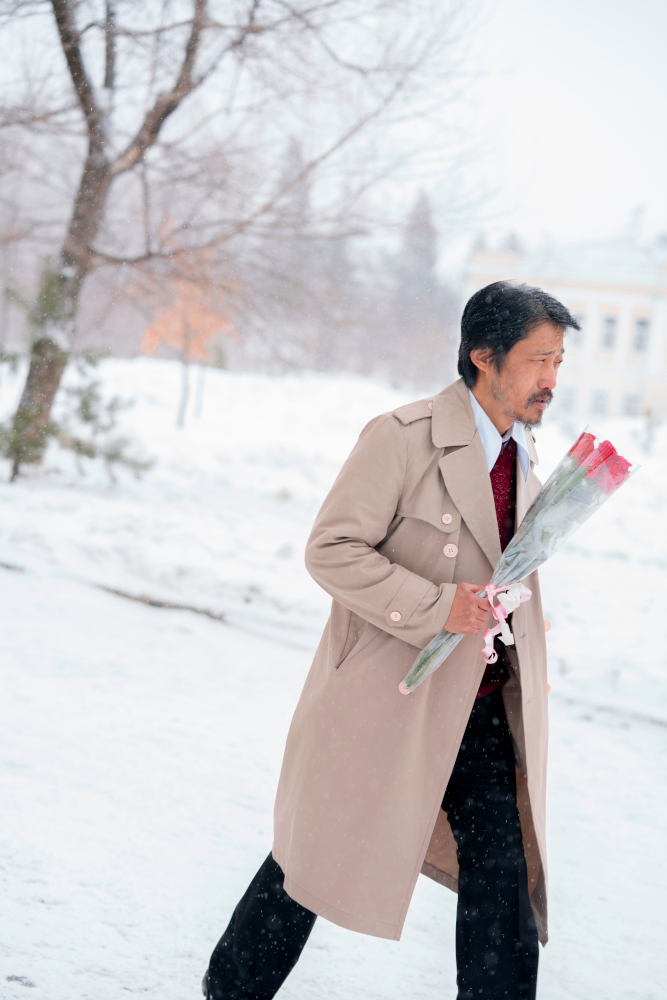 华夏风情画 CHINESE PANORAMA
蓝色列车 Stars Await Us
中国 China|2020 | 146 mins | NC16 (些许粗俗语言 Some Coarse Language)
华语、俄语 Mandarin, Russian
英文字幕 English subtitles
导演 Director: 张大磊 ZHANG Dalei
新加坡首映 Singapore Premiere
主演 Cast:

梁景东、海清、张宁浩、黄丽丽、李楠、董德升
LIANG Jingdong, HAI Qing, ZAHNG Ninghao, HUANG Lili, LI Nan, DONG Desheng
简介 Synopsis:

因一桩命案入狱多年的马彪在新年夜被释放,回到他曾经生活的中俄边境小镇,一个叫做库村的地方。失去希望的老马试图自杀,被热情的警察室友小苏救起,给他介绍了一个修车厂的工作。在修车厂马彪意外认识了陷入困境的年轻人小伟,还有他的女朋友茜茜。
马彪帮助小伟解决了困难,自己也尝试振作起来,努力寻找自己昔日的恋人卡琳娜。没想到小伟因为黑吃黑的生意得罪了库村的老大郭老板,而郭老板正是马彪当年的仇敌……
Decades ago in north-eastern Asia, there lived Russians, Chinese and Koreans. Ma was a border smuggler with fluence in Kupchno before. After years in prison, Ma is released on New Year's Eve but he is to face a new era. With the good old times long gone, Ma starts his lonely new life without passion and hope.
He gets a job in a car repair workshop where he meets Wei, a young man who reminds Ma of his younger self. When Wei gets into trouble with Petrov, Ma's old friend and foe, Ma helps Wei settle his dispute and they were convinced to go to South China, a warmer place opened to a free market.