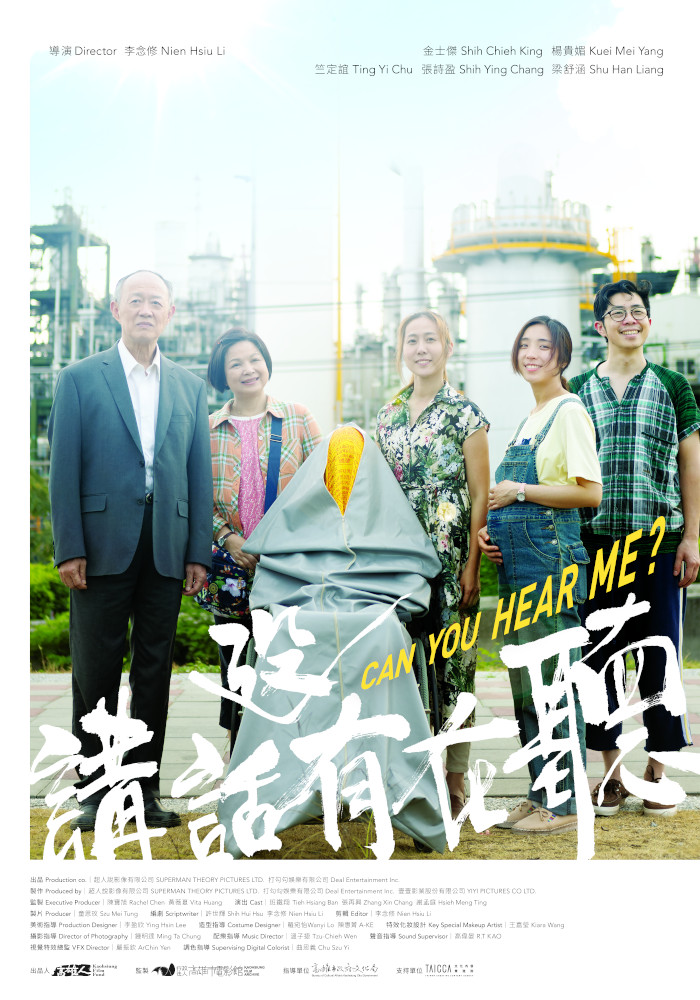 Chinese Shorts Showcase: Where is Home? 华流短片展:何处是归处?
*讲话没有在听
Can You Hear Me?
台湾. 李念修
Taiwan. LI Nien-Hsiu
Taiwan|2021 | Drama|37 mins | PG13 (些许粗俗语言 Some Coarse Language)
Languages: 华语 Mandarin
Subtitles: 中英字幕 English & Chinese subtitles
Director: 李念修 LI Nien-Hsiu
Premiere Status: 东南亚首映 Southeast Asian Premiere
主演 Cast:
金士杰、杨贵媚
KING Shih-Chieh , YANG Kuei-Mei
简介 Synopsis:
阿忠一觉醒来,发现自己死了。他看着太太和子女处理他的身后事,一家人围着尸体一边吃早餐、一边七嘴八舌。阿忠也在旁边喋喋不休,但不论生前或是死后,他讲的话都没人听!他只能委托一个人,完成他最后心愿。
Jhong wakes up at home to find himself dead. He watches his wife and children deal with his death while they speak their thoughts over breakfast. Shortly after, absurd incidents begin to happen: Jhong's son is afraid his mother will be charged with manslaughter; the policeman who comes to help is terrified upon seeing Jhong's spirit; and Jhong's wife insists on taking her husband's corpse for a walk by the riverbank. Though his wife cannot hear a word of what Jhong's spirit is saying, she can still sense his final wish.
奖项 Awards:
第27届ifva独立短片及影像媒体比赛特别表扬奖(亚洲新力量组)
The 27th ifva Awards Special Mention (Asian New Force Category)
*Post Screening Question Answer Session
与影人映后交流。
There will be a post screening Q&A session with filmmaker/s.