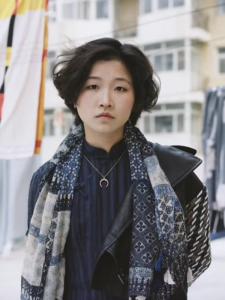 曹昕怡 Zoey CAO
酷儿短片情 On LGBTQ
《过家家》 Play House
曹昕怡是中国传媒大学影视摄影与制作专业在读生。担任剧情长片《流水无尽》编剧,长片《常娥》编剧与摄影指导。曾导演、编剧的短片作品包括《如履薄冰》、《生吞》、《一次流产》、《后台对话》等。
Zoey Cao majors in cinematography at Communication University of China. She is co-writer of the drama feature, Drifted In Life; and co-writer and director of photography of the drama feature, Chang'E. Cao has directed and written multiple short films namely Thin Ice, Devour, An Abortion, and A Backstage Conversation, among others.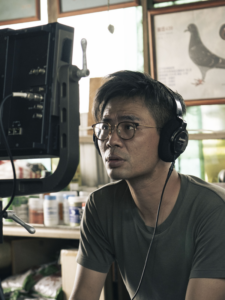 詹京霖,世新大学广播电视电影艺术创作硕士,现为自由导演、编剧,世新大学广播电视电影学系兼任助理教授。其作品包括剧情片、商业广告、微电影,围绕探究社会环境所生成的阶级问题与时代变迁下的个人生存。
詹京霖曾入围金马奖最佳新导演、最佳短片、荷兰鹿特丹影展;曾获台北电影节最佳导演奖、金钟奖最佳导演奖和最佳编剧奖、金马奖创投会议百万首奖,为台湾最受期待的新生代影像创作者之一。
Born in 1980, Chan Ching Lin is a filmmaker who has been paying close attention to the poor and underprivileged in Taiwan with his works. His first feature, The Island that All Flow By, which describes men's struggle under capitalism, was nominated for Best New Director at both Golden Horse Awards, and FIRST International Film Festival.
His film Coo Coo 043, which features the peculiar cultural economic activity in Taiwan – pigeon racing, focuses on people who are disadvantaged and subsequently brings out the everlasting question of and struggle with national identity among Taiwanese.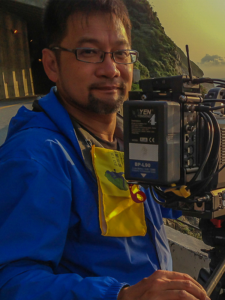 张纬志 CHANG Wei-Chih
新北市纪录片奖 New Taipei City Documentary Awards
《沉默螺旋》 Spiral of Silence
张纬志从事生态纪录片及科学教育影片制作,担任摄影师及导演多年,题材专注于生物科学与部落纪录,近年以台湾生态及农渔业环境议题为主。
Chang Wei-Chih engages in the production of ecological and science education films. Having been working as a photographer and film director for many years, his focus is on topics about biological sciences and aboriginal tribes. In recent years, ecological agriculture and fishery environmental issues in Taiwan are the main subjects of his documentation.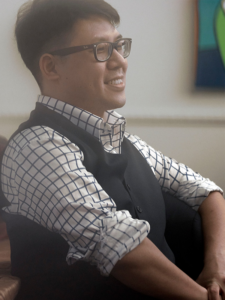 陈炜智 Edwin W. CHEN
编剧、导演、作词人、影剧评论与研究
Playwright, Director, Lyricist, Film and Theatre Critic and Researcher of Chinese-language Cinema
纽约大学艺术学院(Tisch School of Arts)电影研究所(Cinema Studies)毕业,2003年至2014年于北美《世界日报》撰作"百老汇"每周专栏,2006年起任教于上海戏剧学院、上海音乐学院。2017年起于IC之音竹科广播策划、主持《台湾电影笔记》节目,三度入围广播金钟奖,并于2018年获颁最佳艺术文化节目主持人奖。现为琼瑶家族筹备中之文创团队执行长。
Radio Broadcasting Golden Bell Awards Winner in 2018 (Best Art and Culture Show Host). Chen currently serves as CEO of the newly-established creative team funded by the family of the renowned writer Qiong Yao.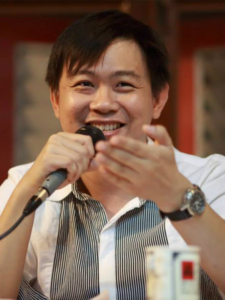 周德成 CHOW Teck Seng
新加坡文学奖、金笔奖得主 Winner of Singapore Literature Award and Golden Point Award
周德成,新加坡人,英国剑桥大学博士候选人,曾获新加坡文学奖、金笔奖。曾为南洋理工大学教育学院中文系和新加坡国立大学中文系兼任讲师,并曾于教育部主催中学华文文学课程。写诗、散文、小说,创作书法绘画,兼及艺术和文学翻译。最新诗集《用整个白天使黑夜安静》入选2022年联合早报书选。
其部分诗作译成英、法、德文字,及改编成动漫微电影、歌曲和绘画等。2023年改写微电影剧本《第四个男人》和《红楼梦》成新小说读本。
Chow Teck Seng is a Singaporean writer and poet who had won the Singapore Literature Award and the Golden Point Award. He had served as an adjunct lecturer in the Chinese faculty of local universities. His latest book, a poem collection, was selected by local Chinese daily Lianhe Zaobao as one of the 2022 books of choice.
Some of Chow's poems had been translated to English, French, and German, as well as made into micro-movies, songs, and drawings. In 2023, he is composing a novel reader that consists of the screenplay of short film The Fourth Man, and Chinese classic - Dream of the Red Chamber.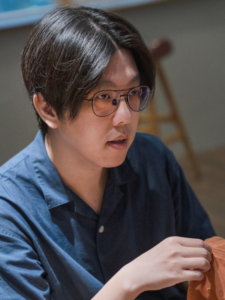 孔庆辉 HONG Heng Fai
《海鸥来过的房间》 Kissing the Ground You Walked On
孔庆辉,澳门电影导演及剧场工作者,曾执导多部短片,《香戏》及《妈妈的旧情人》入选"澳门影像新势力"拍摄项目。短片作品《撞墙(2016)》曾于韩国富川奇幻影展、台湾南方影展、中国独立影像展、佛罗伦斯短片节等获奖,并获提名第53届金马奖最佳剧情短片。《海鸥来过的房间》为其首部剧情长片。
Hong Heng Fai is a Macau filmmaker and theatre worker. His short film, Crash, had won awards at Bucheon International Fantastic Film Festival, South Taiwan Film Festival, China Independent Film Festival, Firenze FilmCorti Festival, and was nominated for Best Live Action Short Film in the 53rd Golden Horse Awards.
Kissing The Ground You Walked On is his first feature film, which garnered three nominations at the 59th Golden Horse Awards, including Best New Director.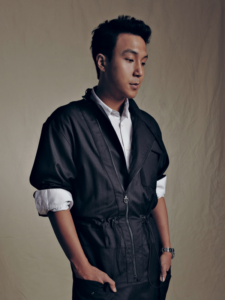 黄洵 Caleb HUANG
文学短片集 - 人生的过程 Singapore Short Stories
《长长久久》 For Always
黄洵是⼀名新加坡广告和影视导演,长期以其对视觉艺术和剧情叙事的绝佳掌握享誉区域。他擅长以前卫的构图和叙述视角,呈现出触动⼈们内心情感的种种瞬间。过去,黄洵曾凭借新加坡国家水务局PUB和马来亚银行Maybank的短片而在众多国际广告节和微电影节获奖。
如今,他带着愈加精进的导演技艺和无穷热忱,继续在叙事创作的路上迈进。
Caleb Huang is an award-winning commercial filmmaker based in Singapore. He is much sought after for his exceptional ability to direct films that meld arresting visuals with masterful storytelling.
Crafting ideas to life with a cutting-edge vision that always keeps us in touch with what it means to be human, Huang now makes his foray into the world of long form content, hoping to take on bigger screens with his arsenal of directing skills. Most notably, his short films for PUB and Maybank have racked up awards regionally and internationally.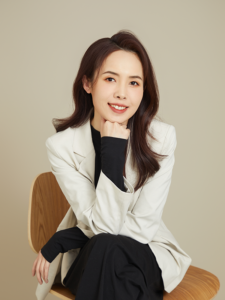 中国内地资深制片人,与行业头部导演合作十余年,具有丰富的电影顶级工业化制作经验。在开发制作头部项目之余,亦着力挖掘培养有创作潜力的青年导演。代表作:《八佰》、《老炮儿》、《脐带》、《陆垚知马俐》、《第十一回》等。
An established film producer in mainland China with rich experiences in producing quality films, Hu Jing has worked with numerous first-time directors on making their debut films. At the same time, she strives to seek out young directors of great potential. Notable productions that Hu has worked on include The Eight Hundred, Mr. Six, The Cord of Life, When Larry Met Mary, The Eleventh Chapter.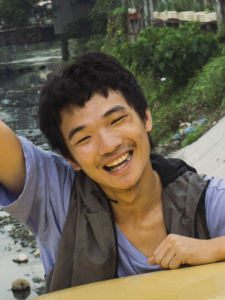 胡智强毕业自台北艺术⼤学电影创作学系表演组,是台湾演艺界的超强新人。他在短片《龚囝》的表演为他赢得第44届金穗奖最佳演员奖。他也凭其在《一家子儿咕咕叫》的表演入围第59届金马奖最佳男配角奖。
Hu Jhih-Ciang is an emerging Taiwanese actor, his first film role was in Waiting for My Cup of Tea (2021). In the same year, he earned recognition for his phenomenal acting in Little Blue.
Hu was nominated for Best Supporting Actor at the 59th Golden Horse Awards for his performance in Coo Coo 043. His role in short film Revolt with Dragon has won him Best Performer Award at the 44th Golden Harvest Awards.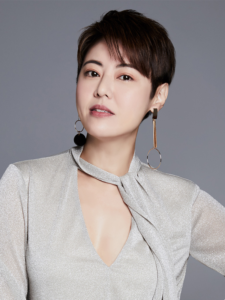 许美珍 Cynthia KOH
文学短片集 - 人生的过程 Singapore Short Stories
《第四个男人》 The Fourth Man
许美珍是新加坡著名女演员,并以她的敬业精神和努力出演具有挑战性的角色而闻名。在她30载的演艺生涯中,精通中英双语的许美珍在逾70部戏剧中展示了她的精湛演技,包括《豆腐街》、《出路》和《荷兰村》等热门剧集。
她在《西瓜甜不甜》和《过江新娘》中的出色表现为她赢得了2019年和2021年亚洲影艺创意大奖最佳女配角的殊荣。她在2022年的红星大奖中被选为新加坡十大最受欢迎女艺人之一。
Cynthia Koh is a popular actress in Singapore who is known for her dedication to her craft and versatility to take on different challenging roles. Celebrating her 30th year in the acting industry in 2022, this effectively bilingual actress has showcased her talent across more than 70 drama series to date, which include her memorable performances in top-rated series such as Toufu Street, Stepping Out, and Holland V.
Her outstanding performance in Say Cheese, and My Star Bride won her accolades at the National Winner for Asian Academy Creative Awards in 2019 and 2021. Koh was named one of the Top 10 Most Popular Female Artistes in Singapore in Star Awards 2022.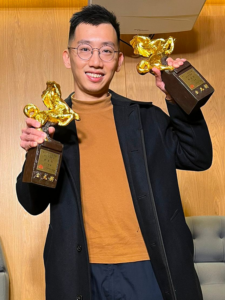 刘国瑞 LAU Kok Rui
《白日青春》 The Sunny Side of the Street
刘国瑞是定居于香港的马来西亚导演及编剧,为金马电影学院及釜山亚洲电影学院学员,曾拍摄《九号公路》、《末路穷途》、《寄居》等剧情短片。他的电视作品涵盖电视剧及纪录片。首部剧情长片《白日青春》,荣获第59届金马奖6项提名,并夺得3项大奖,包括最佳新导演、最佳原著剧本及最佳男主角。
Kok Rui Lau is a Hong Kong-based Malaysian writer-director. His short features, Let's Get Lost, Have a Nice Day, How High The Moon, and Rootless in the City, were selected by various international film festivals.
His debut feature film The Sunny Side of the Street, has received six nominations at the 59th Golden Horse Awards, and won Best New Director, Best Original Screenplay and Best Leading Actor.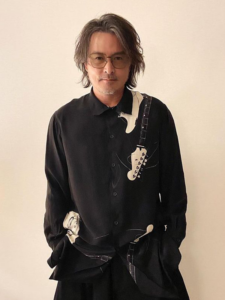 李铭顺 Christopher LEE
《做工的人 电影版》 Workers The Movie
李铭顺于1995年参加选秀比赛出道,在新马地区红极一时,与范文芳合作的新加坡版《神雕侠侣》打开在台湾的知名度,作品无数。2007年在台湾演出《亲爱的,我爱上别人了》获得金钟视帝肯定,近年将工作重心移到台湾。
2020年演出影集《做工的人》,获得迷你剧集/电视电影男主角奖。演出电影包括《目击者》、《缉魂》、《做工的人 电影版》等。
Christopher Lee made his acting debut in 1995 at a talent show, Star Search, which paved his way to fame in Singapore and Malaysia. His role in the Singapore edition of The Return of the Condor Heroes opened another career path for him in Taiwan.
In 2021, he received a Golden Bell Award for Best Leading Actor for his performance in a Taiwan mini series – Workers. Besides Workers The Movie, he has also starred in Who Killed Cock Robin, and The Soul, among other films.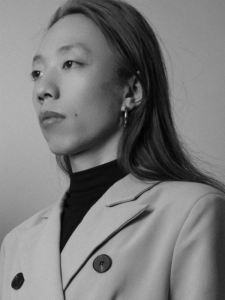 林之 LIN Zhi
酷儿短片情 On LGBTQ
《我,等待刀尖已经太久》 A Soul Thus Disappears
林之是诗人、独立影像创作者,长期致力于女性题材和诗歌影像化的内容创作,偏爱魔幻现实主义美学的风格探索和跨地域的私人化影像。
A poet and an independent film director, Lin Zhi dedicates long-term commitment to female themes and poetic imagery content creation. Her focus is on magical realism aesthetic style exploration, and cross regional personalised imaging.
Her works attempt to look back at the destiny of human beings and the spirit of the times under the scenery of different civilisations, by way of literary texts and poetic audio-visual language.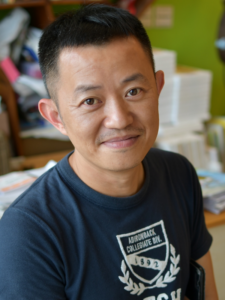 台湾纪录片导演卢盈良毕业自国立台湾艺术大学之后,担任过数部商业及独立台湾纪录片的导演和摄影师。2017年,其首部纪录长片《牧者》面世,故事是关于台湾第一间同志教会,让同志基督徒有了安身立命之处。《牧者》曾在台北电影节参赛,并在欧洲和澳洲的电影节参展。《神人之家》是卢盈良的第二部纪录长片。
Elvis A-Liang Lu is a Taiwanese documentary director. After graduating from the National Taiwan University of the Arts, he worked as a director and cameraman on several commercial and independent Taiwanese documentaries.
In 2017, he released his first feature-length documentary, The Shepherds, revolving around the story of Taiwan's first LGBT friendly church. The film competed in the documentary section of the Taipei Film Festival, and was shown in the Sydney World Film Festival and the Czech Euro Kino Independent Film Festival. It was also selected as the closing film of Taiwan's first Queer Film Festival.
A Holy Family is his second feature documentary.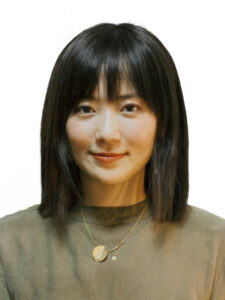 乔思雪出生于内蒙古,达斡尔族人。2015年毕业于3IS法国国际音像学院。2018年创作长片电影剧本《脐带》(漫游在蓝色的草原)入选2019年FIRST创投会,香港国际电影节第二届HAF Film Lab,2020年获北京国际电影节创投单元,获得第十届北京国际电影节项目创投"特别大奖",2020中国电影金鸡奖金鸡电影创投大会"评委会推荐项目"。
Qiao Sixue was born in Inner Mongolia, China. After graduating from 3IS Ecoles & Formations d'audiovisuel à Paris de la France Academy, at the end of 2015, she worked at KOI Films Company in Paris and participated in dozens of short films. The Cord of Life is her debut feature.
The project was previously selected by project markets including HAF Film Lab 2019 (HongKong). In 2022, the project won the Special Prize at the Project Market of Beijing International Film Festival.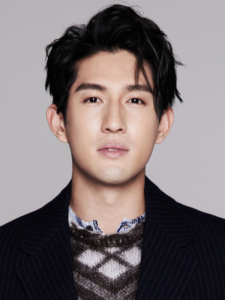 孙政是新加坡极具人气的新生代男艺人。他不仅演技出众,在二胡演奏上更是极具天赋。出道之初,他已在本地艺人王禄江的电视短片《爱本》中出演男一号。2019年,他正式加入新加坡传媒集团,然后陆续在《爱没有距离》、《寄生》等本地影视作品中担任男主角。2022年,他作为主演之一参演了由昭玮电影公司以及韩国CJ娱乐联合制作的电视剧《味尽缘》。
Ayden Sng is an up-and-coming Singapore actor and musically-gifted talent. He shines as a lead role in Bryan Wong's Channel U telemovie The Playbook. He joined Mediacorp in 2019 and was continuously offered important leading roles in local productions such as Loving You, The Unbreakable Bond, and other productions. Sng is also offered a major role in Hungry Souls, a collaboration with Zhao Wei Films and CJ Entertainment in 2022.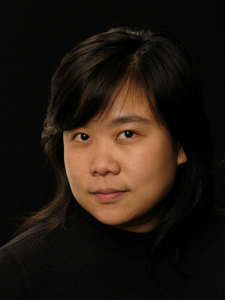 邓宝翠 Eva TANG
文学短片集 - 人生的过程 Singapore Short Stories
《岁月无声》 As Quiet As a Cloud
邓宝翠在香港大学求学时期,21岁荣获香港中文文学奖散文冠军,之后在《联合早报》任职,后来到伦敦主修电影,获得英国国立电影电视学院导演系硕士学位。
她的学生短片是首部入选威尼斯影展的新加坡短片。邓宝翠的首部纪录⻓片《我们唱着的歌》创下新加坡纪录片的票房纪录,也获《海峡时报》评选为2015年度最佳影片之一。
At the age of 21, Eva Tang was unanimously awarded Hong Kong Chinese Literature Award first prize for her prose, when she was an undergrad at the University of Hong Kong.
A journalist-turned-filmmaker, Eva pursued her Masters of Arts in Fiction Directing at the prestigious National Film and Television School in the United Kingdom. Her student film, While You Sleep, was the first short film by a Singaporean selected by the Venice Film Festival.
Her debut documentary, The Songs We Sang, has set the box office record for Singapore documentary. The Straits Times rated it one of the Best Movies of 2015.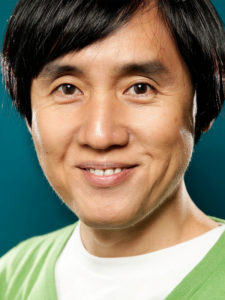 郑弥彬 TAY Bee Pin
文学短片集 - 人生的过程 Singapore Short Stories
《第四个男人》 The Fourth Man
郑弥彬毕业于柏林国际电影节人才培养计划和鹿特丹制片人才工作室,其首部⻓片《早餐、午餐、晚餐》在近三十个电影节上映。他也是⻓片《晚五朝九》的制片人兼导演之一,该片获得亚洲电影奈派克奖提名。郑弥彬与中国合作的《⻓⻛镇》获颁亚洲电影基金,并在釜山国际电影节首映。2020年,他凭音乐录影MV《Orang Singapura》在首尔的Asia Web Awards获得最佳导演奖。
An alumnus of the Berlinale Talents and Rotterdam Lab, Tay Bee Pin's first feature film - Breakfast, Lunch Dinner - travelled to close to 30 film festivals. He also produced and directed feature film - 5 to 9, which was nominated for the NETPAC Award. Changfeng Town, which he co-produced with China, won the Asian Cinema Fund and premiered at the Busan International Film Festival in 2019. In 2020, he was awarded Best Director at the Asia Web Awards in Seoul for his music video Orang Singapura.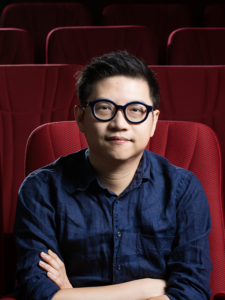 涂翔文 Steven TU Hsiang Wen
《大侠胡金铨 第一部曲》 The King of Wuxia Part 1
《大侠胡金铨 第二部曲》 The King of Wuxia Part 2
涂翔文,淡江大学传播硕士,研究武侠片,曾任第13至15届台北电影节策展人等职。现为台湾艺术大学电影系兼任讲师,并为《联合报》、《财讯》等专栏作者。
著有《电影A咖开麦拉》、《与电影过招》等书,以《第四张画》入围第47届金马奖原著剧本奖,曾任第50、52届金马奖评审。监制电影有《德布西森林》、《可不可以,你也刚好喜欢我》及纪录片《大侠胡金铨》等。
Steven Tu has a master's degree in communications from Tamkang University, and he is a researcher in Chinese swordsmen movies. He was appointed curator of the 13th to the 15th Taiwan Film Festival.
Tu has authored books on filmmaking A-listers, and Chinese swordsmen movies. Feature film The Fourth Portrait, which he had co-written, was nominated for Best Original Screenplay at the 47th Golden Horse Awards. He was also a member of the jury for the 50th and the 52nd Golden Horse Awards.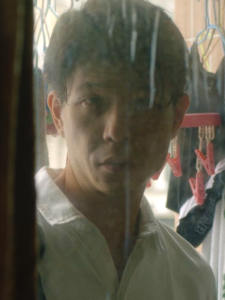 黄柏豪 WONG Pak Hou
《海鸥来过的房间》 Kissing the Ground You Walked On
黄柏豪是澳门舞台剧导演和演员,毕业于国立台北艺术大学,主修表演艺术。自2011年起,他是澳门青年剧团的导师之一,也是澳门小城实验剧团的创办人之一。黄柏豪曾参与40余场表演,近年也活跃于幕后工作如导演、灯光设计及舞台管理。
Wong Pak Hou is a Macau theatre director and actor. He graduated from Graduate Institute of Theatre Arts and Playwriting, Taipei National University of the Arts, majoring in acting. Since 2011, he has been a troupe instructor for the Macau Youth Theatre Troupe, and he is also a founding member of the Macau Experimental Theatre.
Wong has participated in more than 40 performances, and in recent years, he has been active in behind-the-scene work, such as directing, lighting design, and stage management.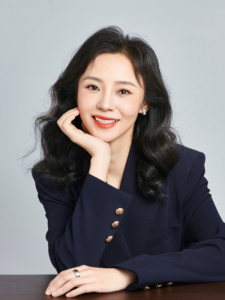 吴可嘉出生于中国重庆,本科毕业于北京大学并取得地质学和经济学双学位,工作期间在INSEAD国际商学院获得工商管理硕士学位。一个爱读书,爱旅游,爱美食,爱电影的"斜杠青年"。
新冠病毒疫情伊始,怀着为自己公司拍一部酷炫宣传片的小目标开始学习影视制作,几年后,虽然小目标还没实现,但却克服艰难险阻陆续完成了短片《救赎》和长片《七天》。她希望通过电影将自己对人生的观察和领悟分享给观众,让更多人受到启发。
Grace Wu was born in Chongqing, China. She graduated from Peking University with double degrees in Geology and Economics. She also obtained a master's degree in business administration at INSEAD after years of working in the IT industry.
She is a multipotentialite who loves reading, traveling, food, and movies. In the early days of COVID-19, she set out to learn filmmaking with a humble goal of shooting a cool corporate video for her company.
Years later, that goal has yet to be achieved, but she managed to complete her short film Salvation, and feature film Seven Days, against all odds. She hopes to share her observations and insights through her films and get audience inspired.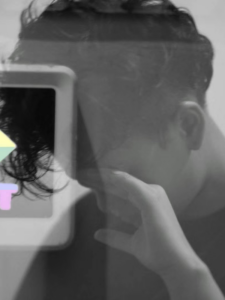 吴俊皓 WU Junhao (吴重山 WU ChongShan)
酷儿短片情 On LGBTQ
《南方伊甸》 Farewell In The Rainy Season
吴俊皓在2021年毕业于浙江传媒学院电影制作专业,目前就读于中国传媒大学MFA,是一名在叩问自我和探索世界中的青年预备导演。
Wu Junhao graduated from Communication University of Zhejiang in 2021 majoring in film production, and is currently studying MFA in Communication University of China. Wu is a young prep director who keeps questioning oneself and exploring the world.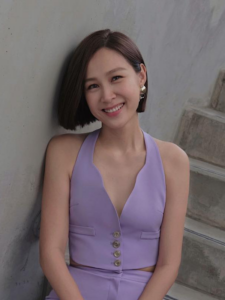 雅慧是新加坡传媒集团当家花旦之一,她曾主演多部本地影视作品,包括《多年后的全家福》,《别来无恙》等。作为资深实力演员,她连续五年获得新加坡红星大奖"10大最受欢迎女艺人"称号,并在2022年凭借在影片《操控》中的出色表演获得红星大奖最佳女主角提名。
Ya Hui is one of Mediacorp's most popular artistes. She has been in many local productions as leading actress such as Home Again, The Truth, About Us, among other works.
Ya Hui has consecutively won five times "Top 10 Female Artistes" in the Star Awards in the past five years. In Stars Awards 2022, she was nominated for Best Actress Award for her outstanding performance in television series, CTRL.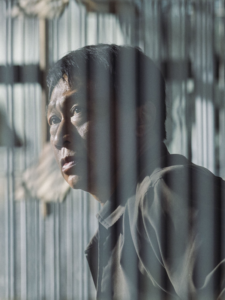 游安顺,资深演员,拥有超过30年演出经验,并凭借各式演出⼗次入围⾦钟奖,三度获奖。他凭《一家子儿咕咕叫》获得第59届金马奖最佳男主角提名。
Yu An-Shun is an actor from Taiwan. His first acting role was in Hou Hsiao Hsien's The Time to Live and the Time to Die (1985). Since 1990, Yu has also been appearing in numerous television dramas. He was nominated for Best Leading Actor at the 59th Golden Horse Awards for his performance in Coo Coo 043.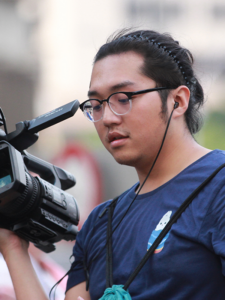 张弘榤 ZHANG Hong-Jie
新北市纪录片奖 New Taipei City Documentary Awards
《鲸之声》 Hearing from the Dolphin
张弘榤是独立纪录片影像工作者,借由纪录片让社会看到不一样的人事物,以人物纪录片拍摄为主要创作题材,曾拍摄主题有职棒球员、鲸豚保育、更生人、传统文化、原住民、乩童、同志等纪录片,借由影像媒材与社会沟通,让更多的议题与问题被大众看见。
Zhang Hong-Jie is an independent documentary director who uses the camera to observe and record social issues. He chiefly makes documentaries about social figures, and has filmed professional baseball players, reformed offenders, historic site preservation workers, female spirit mediums, indigenous persons, puppet opera performers, handicapped baseball players, and persons involved in whale conservation.
Zhang hopes to use documentaries to explore the world and communicate with society.