*彼岸 Crossing's End
May 3, 2022 @ 7:00 pm

-

9:30 pm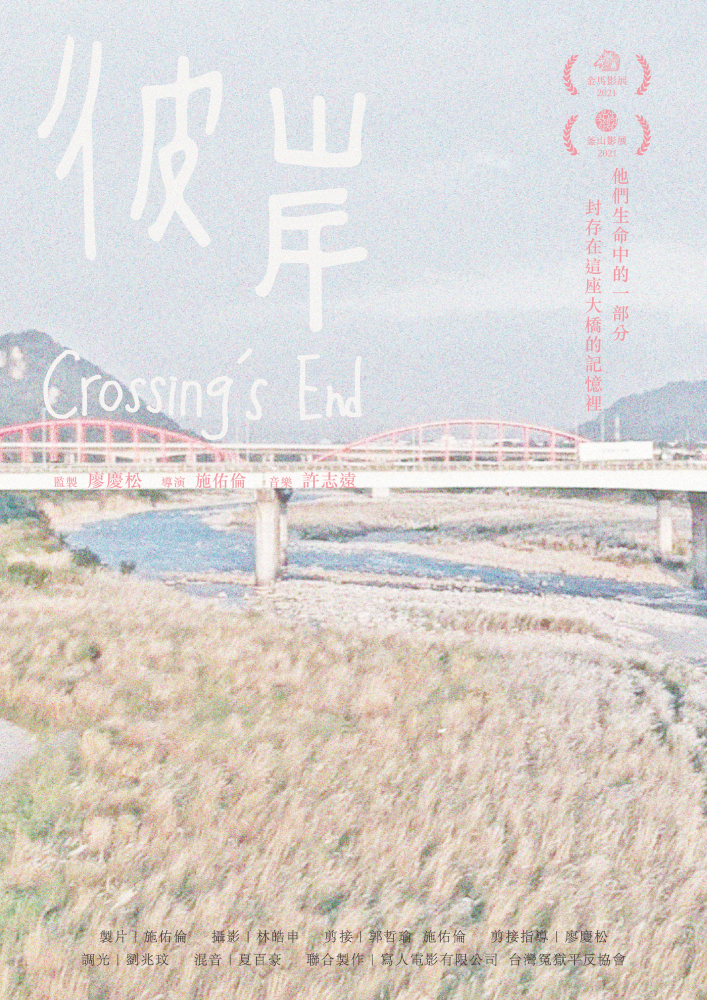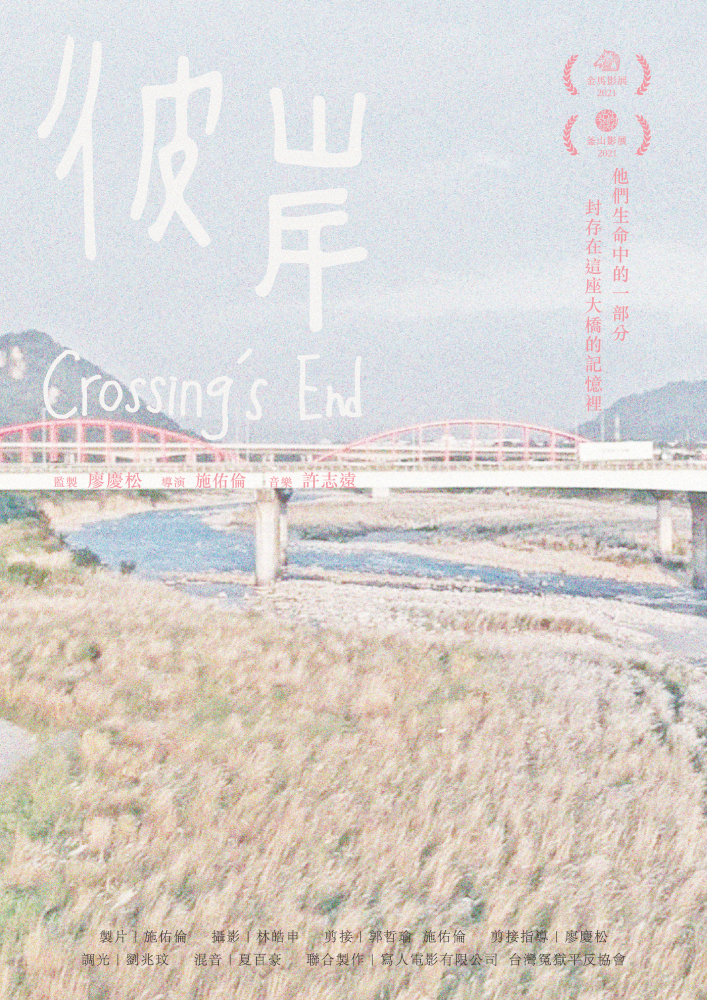 纪录片视角 Documentary Vision
*彼岸
Crossing's End
台湾. 施佑伦
Taiwan. SHIH Yu-lun
Taiwan|2021 | Documentary|116 mins |
Languages: 福建话、华语 Hokkien, Mandarin
Subtitles: 中英字幕 English & Chinese subtitles
Director: 施佑伦 SHIH Yu-lun
主演 Cast:
N.A.
简介 Synopsis:
一场分手纠纷,一名不可靠的证人,造成两个年轻人长达4501天的牢狱之苦。2002年冬夜,王淇政被女友约至后丰大桥上谈判,女友却不慎坠桥,他赶紧请开车的友人帮忙叫救护车,仍回天乏术。当下检察官因查无证,便以意外结案,直到案发13个月后,在桥下的目击证人改称自己听到女子呼喊救命,随后被抛下桥,两人因此遭起诉判刑入狱。
一桩仅靠证人的翻供证词,缺乏科学事证的判决,直到2018年才因重新提出多项新证据,重启审判。历经十多年的上诉,至今仍未终审,面对无可回复的现场、晦暗不明的疑点,科学与司法该如何相互辩证?导演施佑伦自台湾冤狱平反协会展开救援的同时进行拍摄,以图像书写冤狱日志,并呈现了两个家庭面临生命困境中的苦痛、坚韧及信念。
In 2002, Wang and his girlfriend meet up to talk about the breakup, but she accidentally falls off the bridge. Wang asks his friend to call an ambulance, and yet his girlfriend's parents accuse them of murder. They are not prosecuted until a witness changed his statement, claiming that they threw the victim off the bridge. In 2013, the Taiwan Innocence Project decides to help them to overturn the verdict, but how?
*Post Screening Question Answer Session
与影人映后交流。
There will be a post screening Q&A session with filmmaker/s.