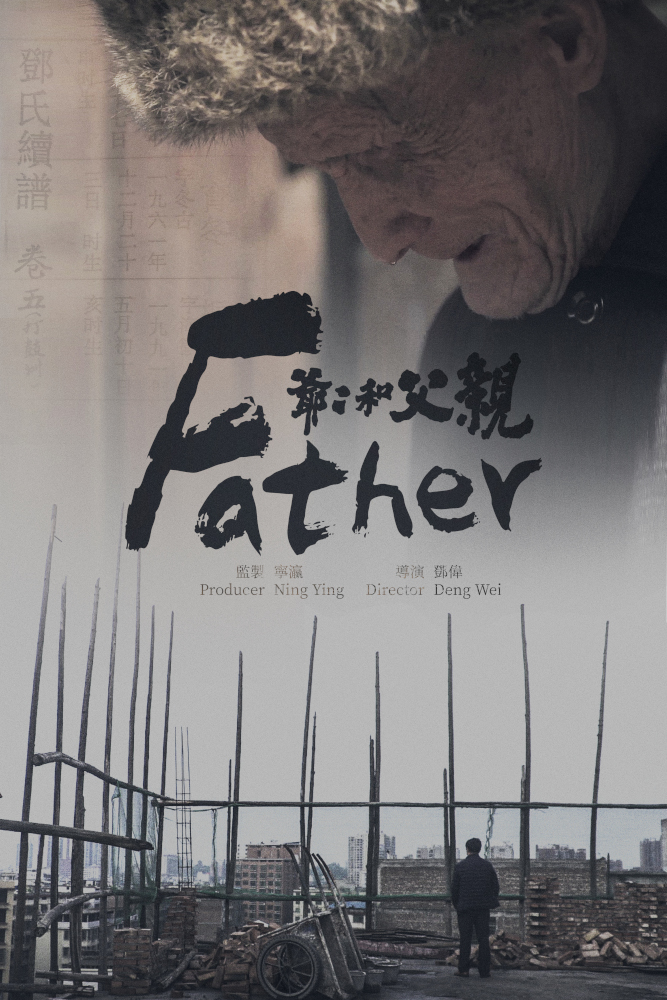 纪录片视角 Documentary Vision
*爷爷和父亲
Father
中国. 邓伟
China. DENG Wei
China|2020 | Documentary|96 mins | PG13 (些许粗俗语言 Some Coarse Language)
Languages: 华语、耒阳话 Mandarin, Leiyang dialect
Subtitles: 英字幕 English subtitles
Director: 邓伟 DENG Wei
Premiere Status: 新加坡首映 Singapore Premiere
主演 Cast:
N.A.
简介 Synopsis:
血脉作横梁,以此撑成家。只是一个屋檐下,有时偏是血亲才结梁子。祖父目成盲,帮别人算了一辈子的命,能看命宫,却守不住自己房舍。爸爸成了建设公司老板,盖别人的家,回头却要拆自己的房子。屋檐下闹革命,爸爸处处求生,爷爷动辄说死,老屋子里暗稀微,多少故事如尘埃在光影里飞扬,且任镜头游移,空间里丈量时间,几代故事,各自悲喜,体察情感格局。看两代亲情动线怎么腾挪闪移,各有各的理,毫不相让,有时软砖头,打在身,痛在心。大破坏与大建设,相近又远离,是一页家史,其实是家族史,更是时代转型之交属于一个人的生命史。陋屋豪邸,阳宅阴宅,生求一块地,死葬一块地,聚散有时,兴旺有时,生有时死有时,房子有时,但家是永远。
The director's grandfather is a blind fortune teller and his father, a real-estate owner. They have grievances against each other for dismantling the old house. Grandfather thinks it's time for him to leave and asks Father to quit his job. At the same time, an accident happens at Father's construction site. They are entangled in dealing with the hatred from the past and the kinship that has always existed.
奖项 Awards:
2021年加拿大DOXA纪录片电影节纪录长片奖
DOXA Documentary Film Festival 2021 Feature Documentary Award
第44届亚美国际影展新秀导演奖——纪录长片
The 44th Asian American International Film Festival Emerging Director Award – Documentary Feature
2021年门真国际电影节最佳纪录片(海外作品)
Kadoma International Film Festival 2021 Best Documentary Award (Foreign Films Category)
2021年莱比锡纪录片和动画国际电影节金鸽奖(国际组)
DOK Leipzig 2021 Golden Dove Award (International Competition Category)
第36届法国Entrevues Belfort国际电影节Janine Bazin大奖最佳长片
The 36th Entrevues Belfort International Film Festival Grand Prix Janine Bazin for Best Feature Film
本片将与《一路来》同场放映
This film will be screened with From There to Here.
*Post Screening Question Answer Session
与影人映后交流。
There will be a post screening Q&A session with filmmaker/s.