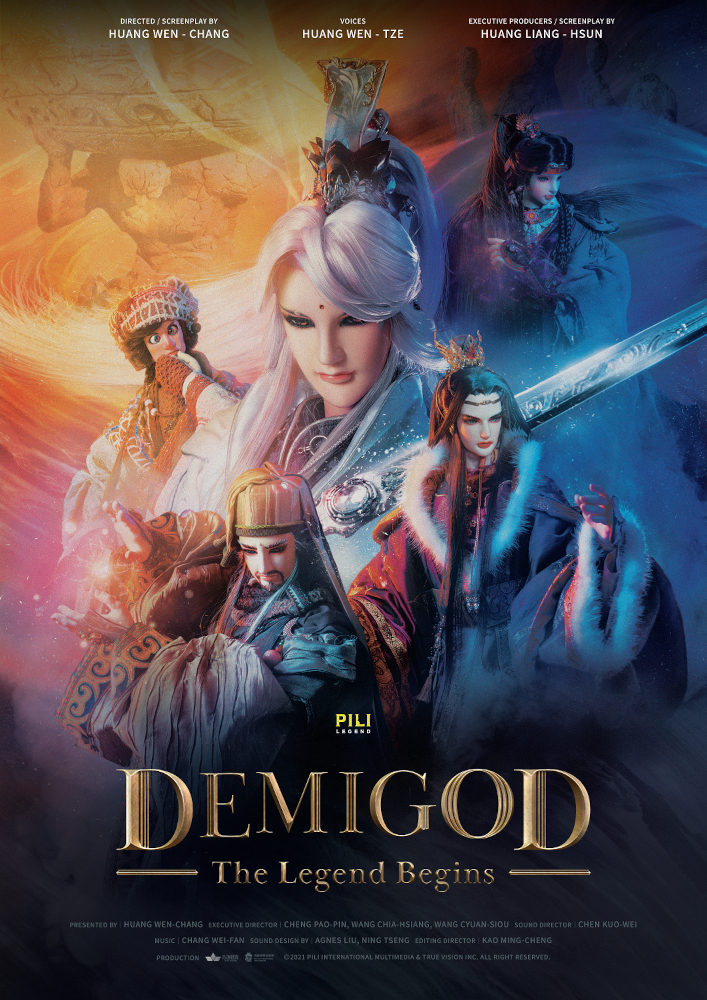 华夏风情画 CHINESE PANORAMA
素还真 DEMIGOD The Legend Begins
台湾 Taiwan|2022 | 103 mins | NC16 (暴力画面 Violence)
福建话 Hokkien
中英字幕 English & Chinese subtitles
导演 Director: 黄强华 Chris HUANG
新加坡首映 Singapore Premiere
主演 Cast:

黄文择
HUANG Wen Tze
简介 Synopsis:

少年素还真身怀绝艺,初入江湖原想见识广大世界,却因为新结识的好友"寰宇堡"少主禹欢,卷入了险恶的夺权纷争,就连疼爱他的老师八趾麒麟,都因他遭难。真相如雾,凶手却在身边?传说力量现世,一场惊天对决即将开展。
一人三化的由来,未公开的白莲秘辛。且看素还真如何力挽狂澜,阻止凶徒野心,如何仗剑而行,在江湖中走出自己的路,一个属于霹雳的传奇,即将诞生。
The young and talented martial artist Su Huan-Jen makes his first venture into the martial arts world to find his parents, but is dragged into a conspiracy surrounding the Five Mountain. Framed as a murderer, he must find the true culprit and clear his name, but before he can, tragedy befalls Eight-Toed Qilin, his beloved master.
As the true mastermind behind the murders unseals the legendary power of Five Mountains, Su Huan-Jen must discover his true destiny with the help of the mystical beast of Qilin, and save the world from overwhelming destruction.
奖项 Awards:
第59届金马奖最佳造型设计
The 59th Golden Horse Awards for
Best Makeup & Costume Design
2022年台北电影奖最佳动画片、最佳造型设计、杰出技术奖、媒体推荐奖
Taipei Film Awards 2022 for Best Animation, Best Makeup & Costume Design, Outstanding Artistic Contribution, Press Award