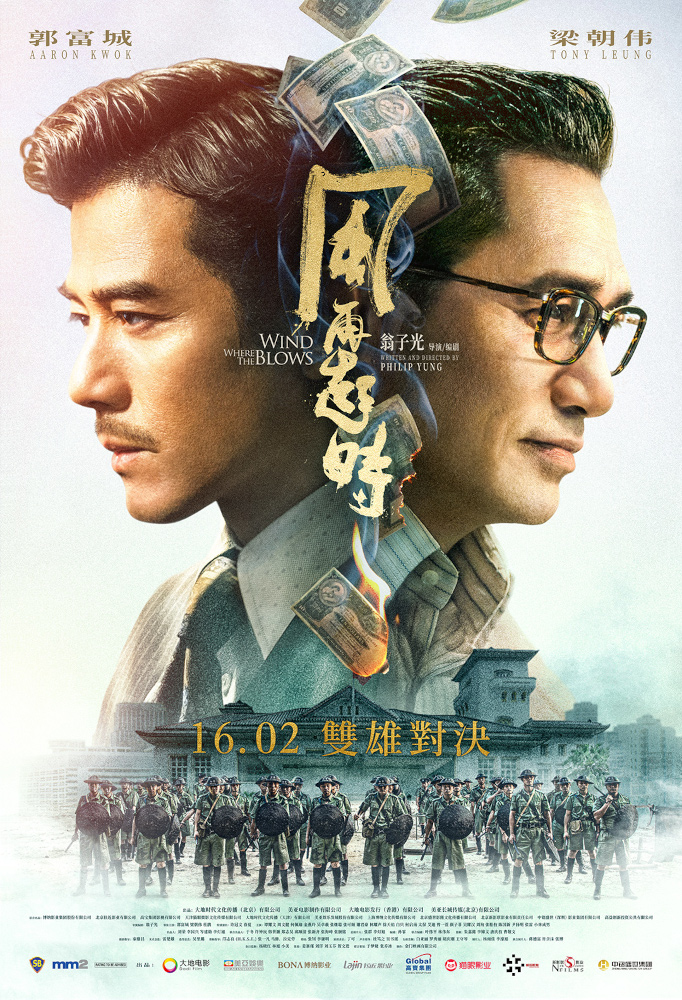 华夏风情画 CHINESE PANORAMA
风再起时 Where the Wind Blows
香港 Hong Kong|2022 | 144 mins | M18 (性相关及些许吸毒画面 Sexual Scenes and Some Drug Use)
广东话 Cantonese
中英字幕 English & Chinese subtitles
导演 Director: 翁子光 Philip YUNG
主演 Cast:

郭富城、梁朝伟、杜鹃
Aaron KWOK, Tony LEUNG, DU Juan
简介 Synopsis:

70年代,香港廉政公署成立,对贪污探长进行追捕,揭开殖民地时代落幕前的篇章。曾因不受贿而饱受压迫的警察磊乐与南江,想要改变现状,而携手建立警察贪污制度,并坐上总华探长位置。历史交替,廉政公署全球通缉贪污探长,磊乐与南江只手遮天的年代谢幕。风再起时,香港已不同往昔。
In the 70s, Hong Kong Independent Commission Against Corruption (HKICAC) was founded. The mission to hunt down corrupted detectives unveiled a new chapter of the colonial Hong Kong. Lui Lok and Nam Kong who used to be two righteous police officers wanted to change the status quo.
They built an empire of corruption by controlling organised crimes and eventually took the position of Chief Chinese Detective. A new episode of history began, HKICAC issued the wanted notices for Lui Lok and Nam Kong. Their era has officially come to an end. Where the wind blows, Hong Kong is no longer where it used to be.
奖项 Awards:
第16届亚洲电影大奖最佳男主角
The 16th Asian Film Awards for Best Actor